Monday, September 28, 2020
​​​​​​​Youths make Revolution from their neighborhoods
---
---
By Dannys Hernández de Luaces / Radio Cadena Agramonte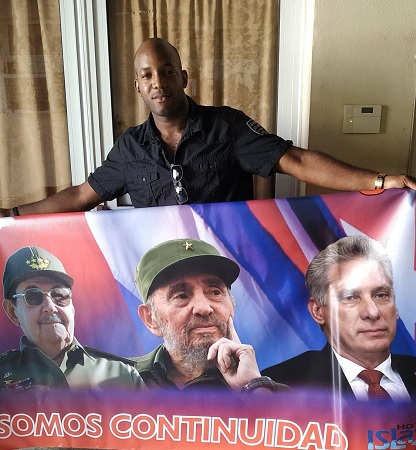 Camagüey, Sep 28.- Young people in different ways have been linked in the different tasks undertaken by the Committees for the Defense of the Revolution (CDR), where many assume positions as rank-and-file leaders and maintain the leading role, contributing their dynamism to the transformation according to the demands of current times.
One of them is Kresiel Goitisolo Álvarez, a member of the Provincial Secretariat of the CDRs in this demarcation, who has been integrated into the community's tasks since he was 12 years old and received the "Youth for Life Award", awarded by the Union of Young Communists (UJC).
Goitisolo Alvarez lives in El Retiro, and said he was proud to be in the organization, because since little he saw his parents linked to the tasks of the neighborhood, and the will of neighbors to solve problems without leaving behind the revolutionary spirit.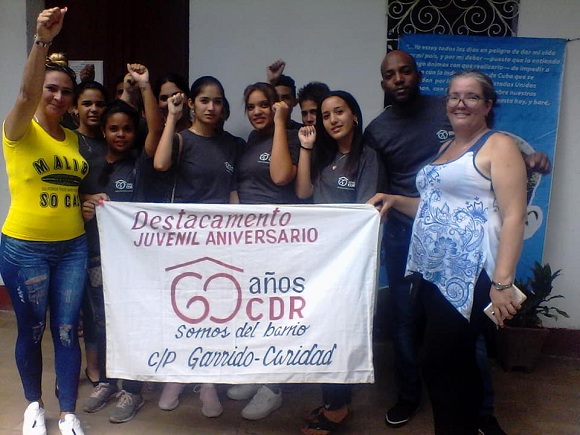 "In the Popular Council to which I belong, the youth have also been immersed in the constant confrontation with the pandemic, ensuring compliance with hygienic-sanitary measures, social distancing and especially attention to the older adults, to facilitate the purchase of food and other basic needs, "he added.
He also stressed discipline and responsibility with which the students of Medicine have taken the fight against the new coronavirus, shows that young people are embedded in all processes of the nation, as they have been, similarly, the actions for the energy saving, support for the electoral process, and other matters of interest. (Photos: Courtesy of the interviewee)