Saturday, October 17, 2020
New ways to include science in prioritized programs are debated in Camaguey
---
---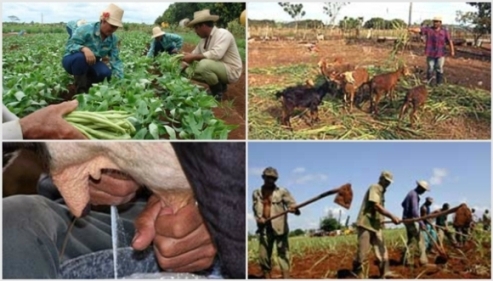 Camagüey, Oct 17.- Faced with the imprint of the country's highest leadership, which implies new ways of approaching science to contribute to the economic and social development of the nation, managers and experts from that sector defined strategies, today in this city, such as part of a government work system in the province of Camagüey.
Those present exchanged on the strengths of the union to advance in the implementation of prioritized programs, prior to the signing of the 25 members that make up, from this day, the Technical Advisory Council, chaired by Liosha Arias Artiles, delegate of the Ministry of Science, Technology and Environment of Cuba in the territory.
In this sense, what is related to food sovereignty and nutritional education stands out, for which in the last quarter of this year the management of knowledge about the influence of the human factor in the management of livestock is projected, as this region is an exponent of that activity in the country.
Visits to production centers of the Ministries of Agriculture (MINAG) and Food Industry (MINAL), and of the Azcuba Sugar Group, are included in the plan designed to replicate the scientific exchange in those units, and promote feedback with the University from Camagüey Ignacio Agramonte Loynaz.
Currently, Arias Artiles said, in the province 15 scientific results are handled with application in food production, to increase in five years an additional 50 million liters of milk, based on scientific activity linked to animal welfare.
Similarly, it is expected to reverse the deficiencies in the Quality Management System of the exportable items in the province to make them more competitive in the international market, he said.
Margarita Morales Pérez, Subdelegate for Science, Technology and Innovation in Camagüey, commented that the recently instituted Technical Advisory Council will work with an integrative vision, based on the demands established by the government in the territories, so that they materialize in projects of Research, development and innovation.
In turn, he said, these tools placed in the hands of decision-makers can culminate in a technical scientific service, which is provided to the entities of the province, or a specific product to contribute to the territorial development that is needed in a timely manner.
The participants in the session agreed on the need to train the scientific potential that is required in the municipalities to link these experts to the production centers, which constitutes another of the challenges of scientific activity in the territory. (ACN) (Photo: File)