Wednesday, October 21, 2020
Cuba reports 63 new cases with Covid-19
---
---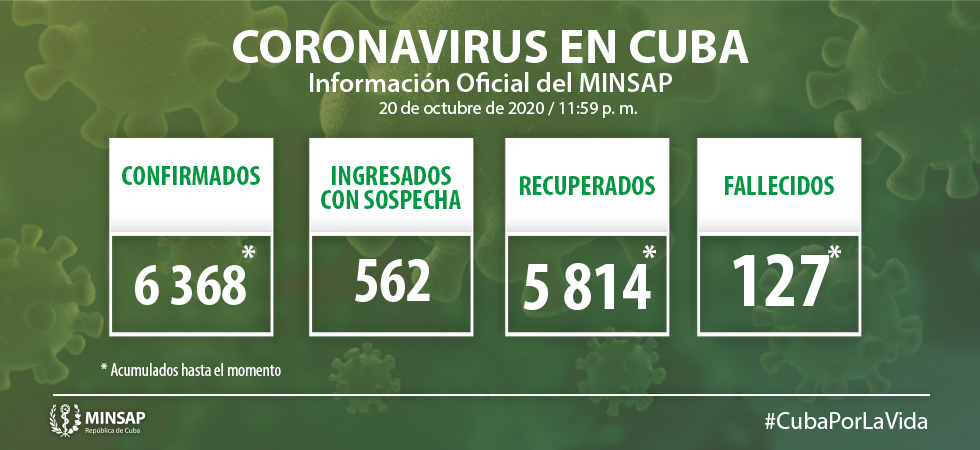 Havana, Oct. 21.- A closing this Tuesday, October 20, are admitted to health institutions for clinical epidemiological surveillance 3 300 patients, of them 2000 under surveillance 313,562 suspected and confirmed 425.
For Covid-19, 6,719 samples were studied, resulting in 63 positive samples. The country accumulates 763 thousand 342 samples made and six thousand 368 positive (0.83%). Therefore, at the close of yesterday, 63 new cases were confirmed, with a cumulative of 6,368 in the country. The 63 diagnosed cases are Cuban and indigenous.
Of the total number of cases (63): 58 were contacts of confirmed cases and five without a specified source of infection. Of the 63 confirmed cases, 21 are female and 42 males. 68.2% (43) of the positive cases were asymptomatic.
Ministry of Public Health of Cuba.