Monday, October 26, 2020
Cuba reports 29 new cases of Covid-19
---
---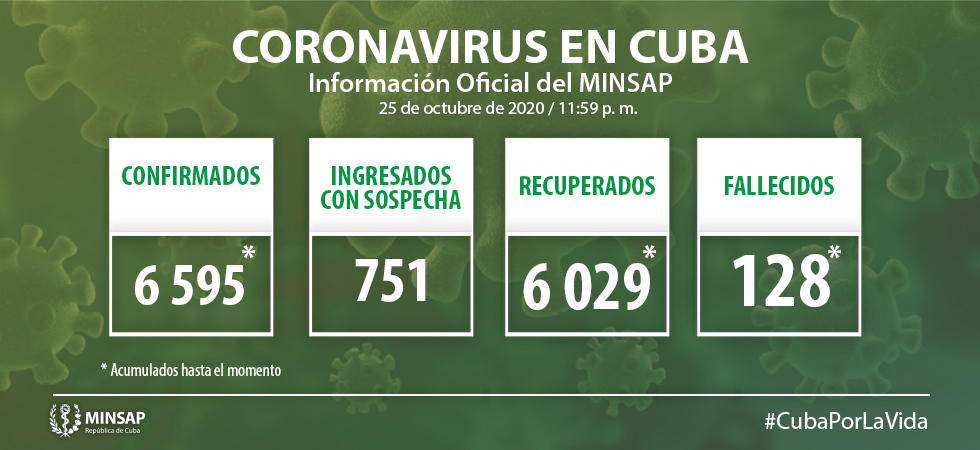 Havana, Oct. 26 - A closing this Sunday, October 25, are admitted to hospitals for clinical epidemiological surveillance three thousand 623 patients, of them 751 suspects, surveillance confirmed two thousand 436 and 436.
For Covid-19, 7,979 samples were studied, resulting in 29 positive samples. The country accumulates 800 thousand 197 samples carried out and six thousand 595 positive (0.82%). Therefore, at the close of yesterday, 29 new cases were confirmed, with a cumulative of 6,595 in the country.
The 29 diagnosed cases are Cuban. Of the total number of cases (29): 25 were contacts of confirmed cases, two without a specified source of infection and two with a source of infection abroad. Of the 29 confirmed cases, 10 were women and 19 men. 51.7% (15) of the positive cases were asymptomatic.
Ministry of Public Health of Cuba.