Wednesday, October 28, 2020
Camilo in the heart of the people
---
---
By Dania Díaz Socarrás / Radio Cadena Agramonte.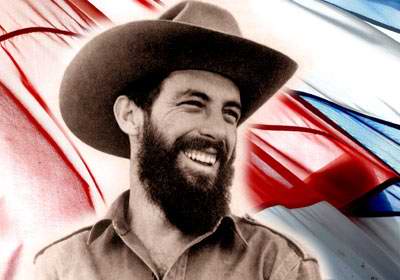 Each October 28 is always a day for remembering Camilo. Not because the books say so; the hearts shout it, those that from childhood learn to love the man of the people for whom the waters are filled with flowers.
This year, the date that marks the physical disappearance of the Lord of the Vanguard, coincides with the Fifth Ordinary Period of sessions of the Ninth Legislature of the Cuban Parliament, in which the deputies, on behalf of all Cubans, will define important issues for the future of the nation.
Precisely, the humility that so distinguished Camilo should not be lacking in any of the men and women who today have the challenge of defending and representing the people. Popular roots must also be essential for them.
With examples like Camilo Cienfuegos, and with the certainty that living and being part of the people is the best way to do it for them, Cuba today ratifies itself as a nation that is built with the humble, by the humble and for the humble; with everyone and for the good of all. (Photo: File)