Thursday, October 29, 2020
Camagüey shows stable epidemiological situation
---
---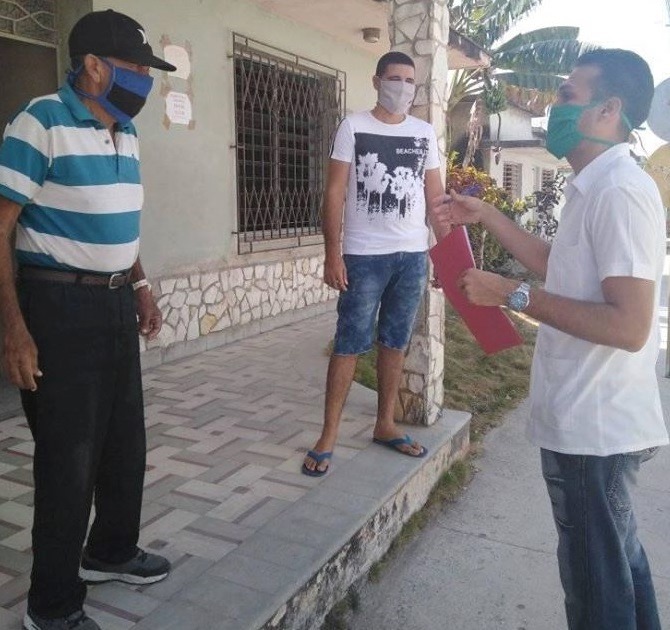 Camagüey, Oct 29.- The province of Camagüey advances in the stage of new normality with a sustainable epidemiological situation when it has not notified, for 36 days, local transmission cases positive to the new Coronavirus, in addition to reducing the number of suspects in surveillance and their contacts.
Alfredo Leal Gutiérrez, head of the Acute Respiratory Infections (ARI) and Tuberculosis Program in the territory, called for extreme sanitary hygiene measures despite the favorable context, also taking into account that the transmission of the disease increases in Ciego de Ávila and international flights to Cuba have been resumed.
Just over 630 passengers have arrived at the Ignacio Agramonte Loynaz International Airport in this city, in five flights from Mexico, and so far only two of them, residents of Las Tunas and Sancti Spíritus, have tested positive for the virus.
In turn, the 248 people from Camagüey from the first two flights, studied at the initial moment -after the first test carried out at the airport itself and at no cost-, again yielded a negative result in the molecular biology test applied five days after their arrival, said Leal Gutiérrez.
The doctor said that, at the end of the previous day, in the provincre, more than 2,460 admissions have accumulated since the beginning of Covid-19 in the country, and 77 patients remain in hospitals.
Of these, a total of 63 infected with SARS-CoV-2, all from Ciego de Avila, receive treatment in the Military Hospital and the Amalia Simoni Surgical Clinic, in this city.
As a continuity of the prevention and control actions of the disease, at the end of the previous week in the national reference laboratories, 1,930 samples of the Camagüey polymerase chain reaction (PCR) tests were analyzed, for a total of 22 1,034 processed since last March.
To date, the territory has accumulated 73 people diagnosed with Covid-19, 50 of them infected in the community and 23 with a source of infection abroad. (ACN) (Photo: File)