Thursday, October 29, 2020
Cuba reports 39 new cases of Covid-19
---
---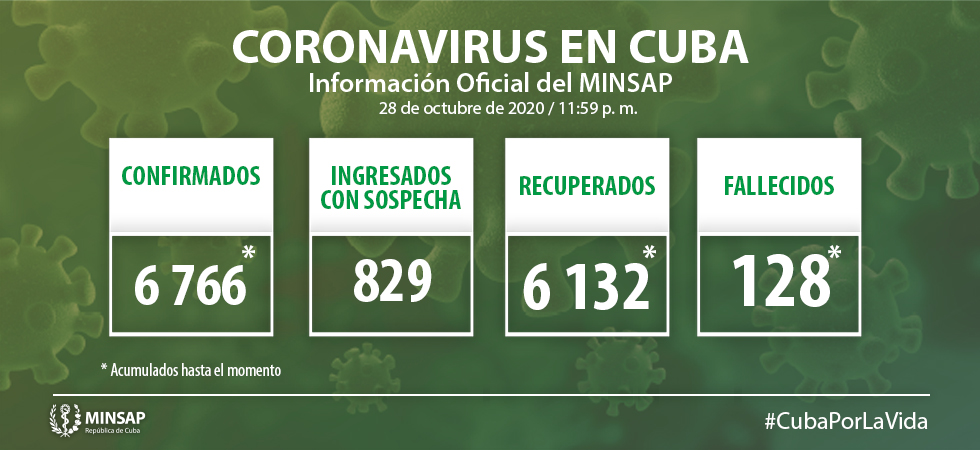 Havana, 29 oct.- At the close of this Thursday, October 28, are admitted to health institutions for clinical epidemiological surveillance 3,733 patients.
For Covid-19, 7,764 samples were studied, resulting in 39 positive samples. The country accumulates 824,042 samples carried out and 6,766 positive (0.82%). Therefore, at the close of yesterday 39 new cases were confirmed, with a cumulative of 6,766 in the country.
Of the 39 cases diagnosed, 31 are Cubans and eight are foreigners; 31 autochthonous and eight imported. Of the total number of cases (39): 30 were contacts of confirmed cases, eight with a source of infection abroad and one without a specified source of infection.
Of the 39 confirmed cases, 16 are female and 23 male. 64.1% (25) of the positive cases were asymptomatic.
Ministry of Public Health of Cuba.