Friday, October 30, 2020
Cuba eliminated from World University Chess Champ
---
---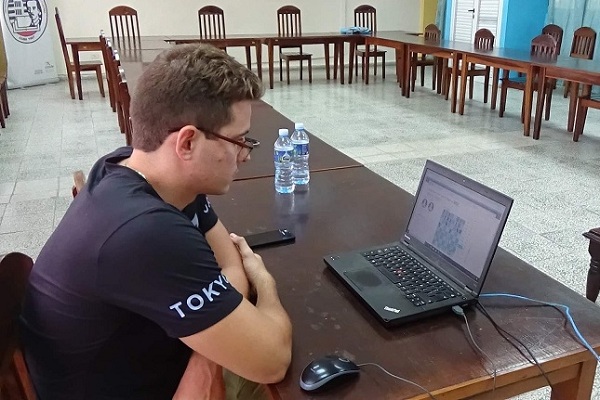 Havana, Oct 30.- Defeats against India and Kazakhstan on Thursday caused the elimination of Cuban teams in the Chess tournament of the Online World University Championship of Sports of the Mind, an appointment that will distribute its medals today.
Everyone's contribution must be recognized. They provided the maximum to their teams, said Isbel Herrera del Sol, coordinator of University Chess, after learning of the eliminations of Cuba 1 against India and Cuba 2 against Ukraine 1.
The first of those matches closed by the minimum 1.5-2.5, after Carlos Daniel Albornoz prevailed on the first board, César Augusto Campos agreed a draw in the second and Jorge Roberto Elías and Jorge Roberto Elías yielded in places three-four Laritza Alfonso.
I apologize to my team, I still don't know where I went wrong. It was nice to be part of this experience and relive the emotions of the competition in these moments of coronavirus, said Elías, who showed excellent performance in the qualifying stage with seven points out of nine possible.
Cuba 2 fell 1-3 to Ukraine 1 after equality agreements in the first two tables with Jorge Marcos Gómez and Marlon Javier La Villa, and defeats by César Alejandro Pérez and Karla July Fernández.
The main Cuban team had advanced to this phase after closing fifth in the qualifier with 13 points out of 18 possible and just one defeat against China 1. However, Cuba 2 learned of their inclusion after the official review of the results when a player from China 2 was disqualified for resorting to computer aid.
With that turn of events, the Caribbean team ranked tenth and managed to pass to a phase that was believed to be from the day before.
The round of 16 stage was completed with the triumphs of China 1 4-0 against Colombia 1, China 4 by adding 2.5-, 15 over Croatia 1, Armenia that swept Poland 4 4-0, Kazakhstan with the same balance against Mongolia, the same as Serbia against Hungary and Belarus 2.5-1.5 against Spain 4.
In the initial segment, played by the Swiss system over nine rounds, 78 casts were registered with mixed compositions of men and women, in addition to mandatory ages between 18 and 25 years.
Cuba competed a few weeks ago with its university students in the Pan American Championship and achieved third place by teams, in addition to the individual medals of Albornoz (gold) and Rachel Palmero (bronze). (ACN) (Photo: Adary Rodríguez)