Friday, October 30, 2020
Lawsuit against Bolsonaro announced for homophobia
---
---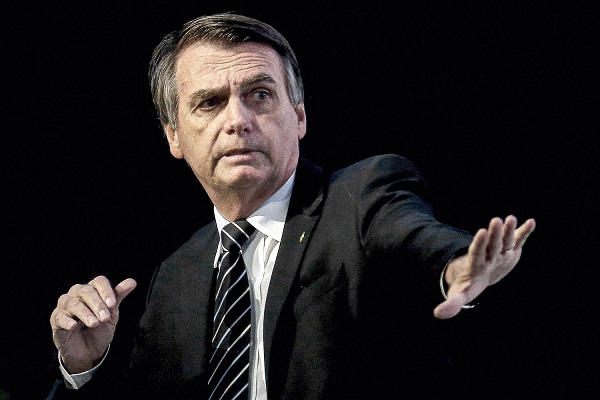 Brasilia, Oct 30.- The governor of the northeastern Brazilian state of Maranhão, Flávio Dino, announced that he will sue the far-right president Jair Bolsonaro, for homophobic mockery and using public money to make political propaganda today.
"Bolsonaro arrived in Maranhão with his usual lack of courtesy and decorum. He made a joke with one of our traditional corporate brands: the Guarana Jesus, "Dino wrote on social media.
He specified that the most serious: "he used public money for political propaganda. It will be processed ", he remarked.
Mentioned by the authority, Guaraná Jesús, a typical state drink, was the target of an intolerant chacota of the ex-military during an event in the region.
Laughing and with his eyes fixed on the pink coloration of the refrigerant, Bolsonaro commented that "Pink guarana from Maranhão, so whoever takes this guarana here becomes a Maranhense."
Given this fact, deputies and activists of the Socialism and Freedom Party also communicated that they will mobilize the Federal Public Ministry against Bolsonaro.
"Discriminatory practices and violations of rights cannot prosper and we will not accept them in silence, especially when they emanate from the President of the Republic. Demonstrations like these are an incentive for the worst types of prejudice and violence against the LGBTI + population, "said David Miranda, MP.
During his visit to the city of Imperatriz, in western Maranhão, some 800 kilometers from the capital Sao Luis, the former Army captain participated in a ceremony to resume construction of 218 rural homes.
Likewise, he attended the beginning of the development of the project for the regional airport of Balsas, in the south of the territorial division. (PL) (Photo: File)