Monday, November 16, 2020
DESOFT develops software to equip the business system
---
---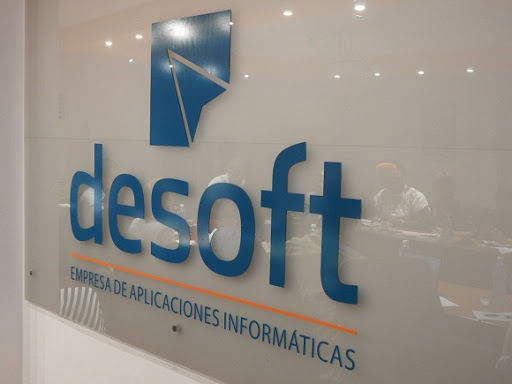 Camagüey, Nov 16.- The creation and implementation of software that provide the business system with greater accessibility to information technology, intelligent process management and electronic commerce, constitute important projects in which the collective of the Company of Camagüey Computer Applications (DESOFT).
Luis Riverón Valls, Territorial Director of the Division of that entity in the province, said that the options for contracting the services they provide to companies, generally in national currency, have the purpose of facilitating information and optimizing production processes.
One of the products that allows managing various processes in entities from a single platform is called RP, which highlights the different forms of business management in compliance with all Cuban regulations.
In this project, not only accounting is processed, but also other processes such as human resources management, as well as the role of steps through the internet is another of the projections in which the DESOFT collective works.
In this direction, the workers of the entity in Camagüey become part of the different work centers to install and train on the use of technologies, hence good communication facilitates the efficient implementation of these processes.
The computerization of Cuban society advances in the province, aware of the benefits for the nation of intelligently applying the benefits of new information and communication technologies.
Along this path, the DESOFT Computer Applications Company plays an important role in the creation and implementation of software that endows the Cuban business system with autonomy. (Gladys Dailyn Morera Cordero / Radio Cadena Agramonte) (Photo: File)