Wednesday, November 18, 2020
Local farmers work to comply with cold season harvests
---
---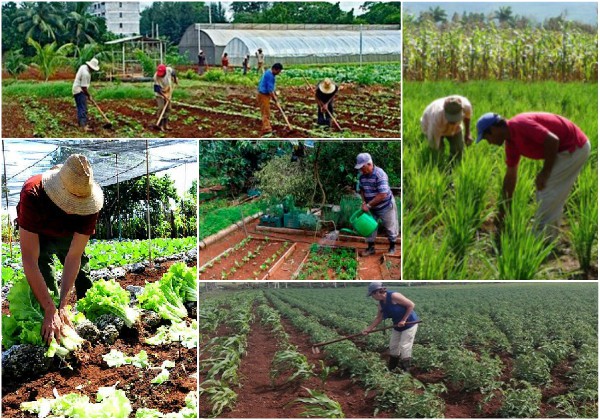 Camagüey, Nov 18 - With 6,234 hectares (ha) planted until last Thursday in the entire province of Camagüey, the farmers of the territory aspire to fulfill their plan of planting various crops corresponding to the current cold season, which began in September and concludes in February next year.
A little more than 13 thousand ha are expected to be completed during the referred period, although some varieties have a certain delay, as Julio Velázquez Ávila, deputy delegate of various crops of the Ministry of Agriculture (MINAGRI) in the demarcation explained to the ACN.
Meats are the indicator with the best progress, he emphasized, since out of 1,959 ha, there are 2,327 planted, mainly yams, cassava, sweet potatoes and bananas, he said.
Regarding those last two, he added that they are the most backward, mainly due to the high humidity of the soils, the result of a rainy month of October above the average, to which the rainfall from tropical storm Eta this month was added.
When referring to vegetables, he assured that these incidents also affected tomato seedlings in the most producing municipalities, Santa Cruz del Sur and Nuevitas, but since the second half of November is the ideal stage for these crops, the losses must be recovered.
However, there are currently a total of 2,0307 ha of vegetables planted, including lettuce, chard, Chinese cabbage, and others, although the plan is to exceed 2,476 ha, he added.
Velázquez Ávila also commented that due to the excess humidity in the fields, beans and corn are backward in their sowings, mainly beans with 264 ha of a plan of 822 ha, but the certified seeds necessary to try to achieve this have been assured. projection.
This management shows the existing cohesion between the Base Business Unit of the Provincial Seed Company, the specialized farms and the producers, as well as for these tasks there is support from the agricultural machinery provided by the Livestock Development Project (PRODEGAN) in the territories where it is being implemented.
But beyond the aforementioned figures, the territory still does not specify the aspiration to deliver 30 pounds of various crops per capita, to which are added other incidents related to the distribution and supply of the State Agricultural Markets, small squares and high prices at which private workers resell farm food. (ACN) (Photo: File)