Wednesday, November 18, 2020
32 people injured in traffic accident in Camagüey receive med care
---
---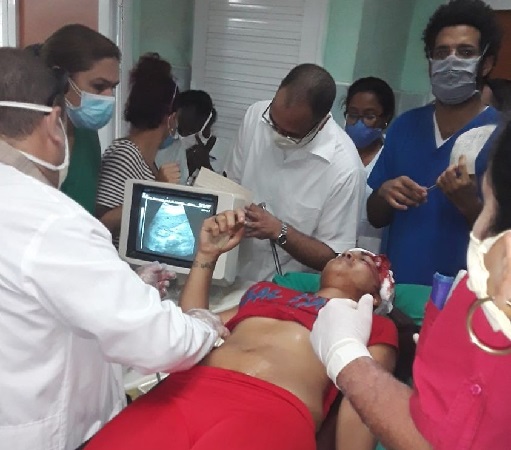 Camagüey, Nov 18.- After the traffic accident that occurred this Wednesday at the edge of 5:00 am at kilometer 613 of the Central Road, a total of 32 patients are treated in local hospitals, with no deaths until now.
Dr. Yanara Peláez Guerra, director of the Manuel Ascunce Domenech Provincial Hospital, said that 28 polytraumatized people receive all medical care, including serious injuries, without any of them having undergone surgery, and are in charge of a multidisciplinary team.
Dr. Carlos Busquet García, director of the Pediatric Hospital, explained that, without complications or danger to life, they are under observation and all the studies are carried out on four children.
In the place known as La Cantera, seven kilometers from the municipal seat of Sibanicú, the driver of a private passenger transport truck, coming from Moa and bound for Havana, lost control of the vehicle, went off the road, hit a bridge and overturned; according to the information of Lieutenant Colonel Mario Sánchez Bonet, head of Transit in Camagüey. Currently, the causes of the event are being investigated.
Yadira Fernández Rivero, president of the Municipal Assembly of People's Power in Sibanicú, highlighted the agility with which the victims were aided. (Juan Mendoza Medina / Radio Cadena Agramonte) (Photos: Luis Naranjo and profile on Fb. De Adelante)