Wednesday, November 18, 2020
Meridiano, 35 years giving voice to the people of Camagüey
---
---
By Rosa María Moros Fernández / Radio Cadena Agramonte.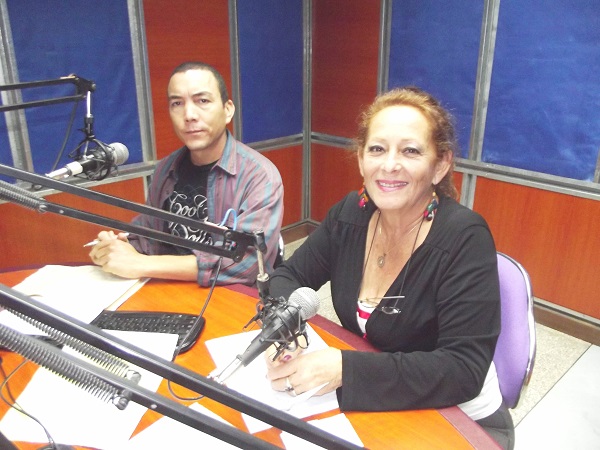 The program Meridiano , which Radio Cadena Agramonte broadcasts from Monday to Friday, now from 10:30 in the morning to 12:00 noon, celebrates 35 years of its first airing today .
The main merit of the space since its creation is to maintain a permanent link between the audience and those who, with great responsibility, have made possible the necessary exchange with the institutions and their main authorities.
In this interaction lies the permanent vitality of the program, which has counted in its three and a half decades of life with professionals and technicians of high creative level, always in terms of not disappointing the audience.
This is how it has been since its foundation on November 18, 1985. At that time, the talented director and director of Radio programs, Luis Orlando Pantoja Veitía, left an unprecedented path open in terms of communication in the medium.
Many other colleagues in the course of the following years were part of the Meridiano team, putting a voice and heart in each delivery; in some way, everyone contributed to its content, regardless of whether the structure has been renewed, adjusted to the circumstances of each stage.
Different professionals have given life to each broadcast since its founding times. Among them Adelfa Valdés and José Luis Cadenas, as announcers; sound producers such as Francisco Canela, Carlos Delgado, Andrés Castellanos and Silverio Martí; dissimilar journalists who have tackled current affairs outdoors with impact topics, such as Alex López Almaguer; Sandra Martínez Sedrés, in charge of the Online with the People section; and program directors such as Elpidio Rodríguez, Rosa María Moros and in recent years, Mayra Beatriz Ronda Pupo.
In this valuable relationship of technicians and professionals, the major radio operator stands out in a special way: Francisco Rivero Rodríguez, whose comprehensive teaching he left in the Estudio 2 section, which he led for almost 20 years; a reference in the matter of responsible and committed opinion in his daily exchange with the people.
Meridiano still has a lot to do depending on the audience, and this is demonstrated in each broadcast by its renewed production team. They are the continuators of a way of doing Radio that 35 years ago set guidelines in the communicational field and that is enriched every day thanks to its permanent harmony with the people. (Archive photos)
More from this section ...