Wednesday, November 18, 2020
Youths contribute to local development 
---
---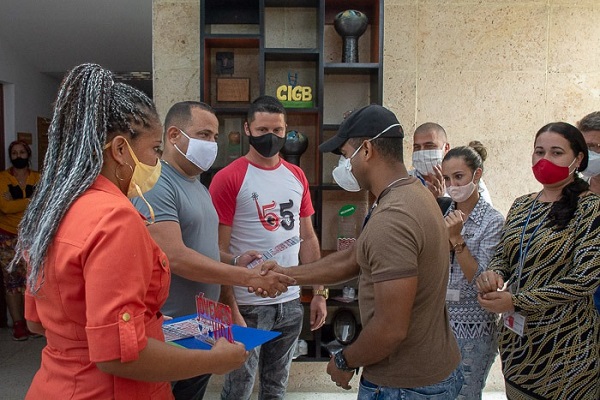 Camagüey, Nov 18.- Jeiller Carmona Brito, national president of the Youth Technical Brigades (BTJ), recognized in this city the performance of the new generations of two important entities of the province and the country: the Center for Genetic Engineering and Biotechnology (CIGB) of Camagüey, and the Tínima beer factory.
In both scenarios, Commander in Chief Fidel Castro Ruz was remembered, and his presence there on the inauguration day, 31 years ago in the case of the scientific institution, and almost 35 years ago in the beer industry. Today, both places have become a forge of disciplined, committed young people with a sense of belonging.
Hence, at the CIGB, 10 of its workers were recognized with the Youth for Life distinction, for their contribution, fundamentally, to the development of the Porvac vaccine against swine fever, one of its leading products.