Wednesday, November 25, 2020
Good practices for business success spread in Camagüey
---
---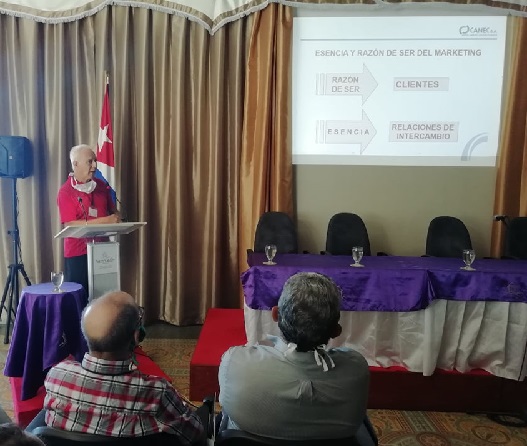 Camagüey, Nov 25.- Market and pre-investment studies, asset evaluation, and adequate control over cost files and systems are required for the success of companies and entities, among other important services offered by the Economic Consulting CANEC SA.
This occurred in the usual meeting that each year the organization develops with its most loyal and potential clients, and that allowed the exchange of experiences and the socialization of good practices, essential above all in the face of the economic transformations that are coming in the country with the implementation of the Ordering Task.
The MSc. Salvador Rodríguez Sánchez, explained that market research is necessary in various processes, such as marketing, before the launch of a new product or an existing one; in logistics, to find out offers from producers or importers of storage and handling media; and for the negotiations, to investigate the characteristics of the counterpart.
In addition, René Carreño Caraballo, referred to the importance of pre-investment studies, considering the background, objectives and scope of the project to be executed, definitions of the market with which it will operate, and an economic-financial analysis. All factors that will affect the subsequent phases of execution and start-up of the work.
At another point in the dialogue, it was learned that in order to compare the real production cost with the planned one, and determine the deviations and their causes, an adequate preparation of the cost sheets is required, and this, stated the lawyer Armando Abraham Castillo, is key to the health of the company and the distribution of profits.
Similarly, the Dr.C. Antonio Sánchez Batista, spoke on the cost system, which allows to contribute to the evaluation of investments, the establishment of prices, the determination of the efficiency of each production or services, and to obtain information for operational and strategic decisions of the organization.
Regarding the set of operations through which it is possible to determine the fair value of a certain asset, engineer Andrés Díaz Aguilera said that they are required to update the book value of the entity's assets, resolve legal disputes and make decisions to obtain bank credits.
This Tuesday, Consultoría Económica CANEC SA, held a meeting with some of its clients, with the aim of enhancing its consulting and auditing services, which facilitate the positive transformation of companies and entities, in keeping with the current demands of the nation. (Text and photo: Juan Mendoza Medina / Radio Cadena Agramonte)