Wednesday, November 25, 2020
First International Virtual Camagua Folk Dance Festival this December in Camagüey
---
---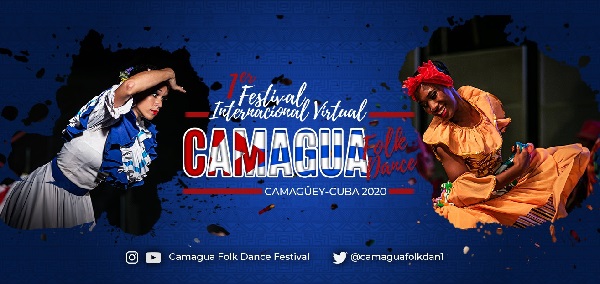 Camagüey, Nov 25.- From December 9 to 11, the First International Virtual Camagua Folk Dance Festival will take place, based at the Avellaneda Theater in this city, inserted in the program of activities in greeting to the Day of the Worker of Culture.
In the event, sponsored by the Culture sector and the Jorge Luis Betancourt Provincial Music and Shows Center, 40 folkloric companies from the five continents will participate, as explained in a press conference by Fernando Medrano Vireya, president of the Festival.
He also said that each of the selected groups will present an audiovisual material with the most representative choreographies and also a video of the director of the company with information about the group.
"They are groups with which we have shared on other occasions; cultures little known in the country, therefore - Medrano said - it will be a master class in dance.
Tamira González Jiménez, director of Culture in the territory, referred to the importance of work alliances, which made possible the technological assurance for online transmission through Facebook Live and a YouTube channel created for the event.
He also insisted on discipline and strict compliance with hygienic - sanitary measures within the theater, where the public can go to enjoy the shows.
The First International Virtual Camagua Folk Dance Festival will be dedicated in a special way to the young Rodolfo Caraballo Quevedo, who died recently, and who was the graphic designer of the event. (Yusarys Benito Deliano / Radio Cadena Agramonte) (Photo: Taken from the page on Fb Camagua Folk Dance Festival)