Saturday, November 28, 2020
Cuba to participate in Ibero-American FMs meeting on sustainable development
---
---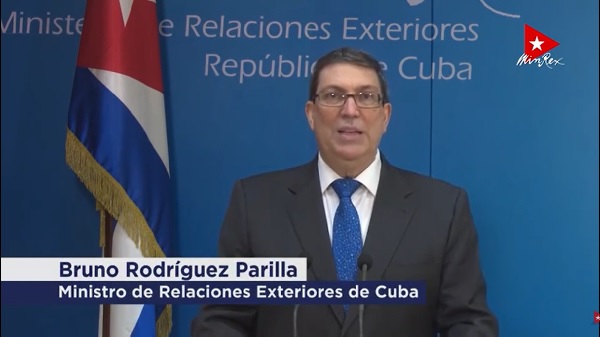 Havana, Nov. 28.- Bruno Rodríguez Parrilla, Minister of Foreign Affairs of Cuba, will participate in the extraordinary Meeting of Ministers of Foreign Affairs of Ibero-America, which will be held virtually this November 30 under the slogan "Innovation for the Sustainable Development – ​​2030 Goal. Ibero-America Facing the Coronavirus Challenge ".
This meeting constitutes the prelude to the XXVII Ibero-American Summit of Heads of State and Government Andorra 2020, whose celebration was officially postponed for the first semester of 2021 due to the Covid-19 pandemic.
The Ibero-American foreign ministers meet virtually to discuss the current situation in the region and the issues that will be raised at the meeting of Heads of State and Government, scheduled for April 2021 in Andorra, states the official website of the event.
The Summit includes the 22 countries that make up the Ibero-American community: the 19 from Latin America and the Caribbean speaking Spanish and Portuguese along with Spain, Portugal and Andorra.
The Cuban representation will also be made up of the First Deputy Minister of Foreign Trade and Foreign Investment and head of Cooperation, Ana Teresita González Fraga; the Cuban national coordinator and general director of Multilateral Affairs and International Law of the Foreign Ministry, Rodolfo Reyes Rodríguez, and other directors of both institutions, Cubaminrex publishes. (ACN) (Photo: File)