Monday, November 30, 2020
Cuba confirms 51 new positive cases for Covid-19, three of them in Camagüey
---
---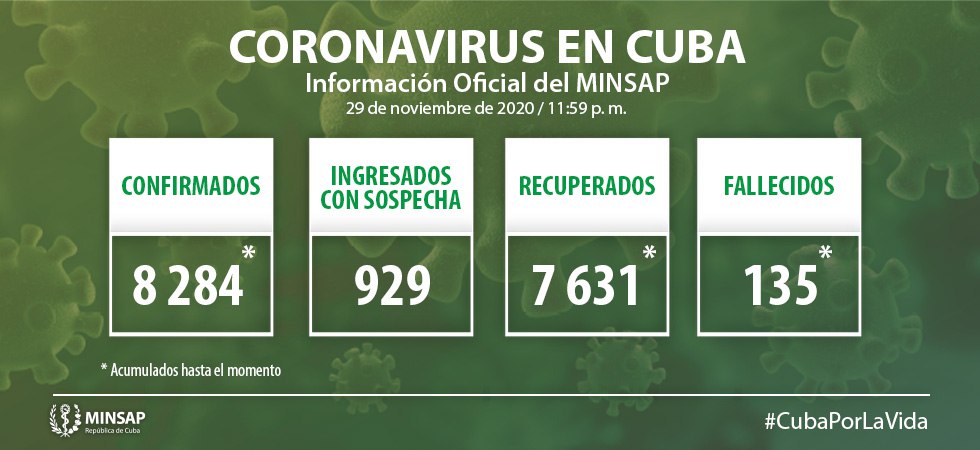 Havana, 30 Nov- A closing Sunday, 29 November are admitted for clinical epidemiological surveillance four 1,038 patients, 929 suspects, surveillance confirmed 2,593 and 516.
For Covid-19, 11,503 samples were studied, resulting in 51 positive samples. The country accumulates 1, 115,144 samples carried out and 8,284 positive (0.74%).
Of the total cases (51): 24 were contacts of confirmed cases, 24 with a source of infection abroad and three without a specified source of infection. Of the 51 diagnosed cases, 48 ​​are Cubans and three are foreigners.
70.5% (36) of the 51 positive cases were asymptomatic, accumulating a total of 5,225 that represents 63% of those confirmed to date.
Ministry of Public Health of Cuba.