Wednesday, December 30, 2020
From culture, celebration in Camagüey for the 62 years of the Cuban Revolution
---
---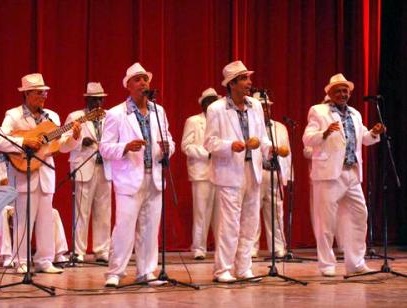 Camagüey, Dec 30.- A political-cultural gala was held this Tuesday at the Avellaneda Theater in the city of Camagüey in greeting to the 62nd anniversary of the triumph of the Cuban Revolution, with the presence of the first secretary of the Communist Party in the province, Ariel Santana Santiesteban.
Son Entero opened the show with the renowned theme Y en eso llegó Fidel, by Carlos Puebla, a melody that has accompanied the revolutionary process.
With the theme My flag, Eneida Sosa sang to this symbol of the Homeland, a national banner that in three colors summarizes the courage of the Cuban people.
Tania González and the singer Yisel Acosta continued with music accompanied by the guitar of Michel Hernández, who performed the song Vuela Pena.
The political-cultural gala held this Tuesday night in the city of Camagüey was an action to reaffirm the principles of sovereignty of the nation. (Yusarys Benito Deliano / Radio Cadena Agramonte) (Photo: File)