Friday, January 1, 2021
University of Camagüey will promote greater technical training in the livestock sector
---
---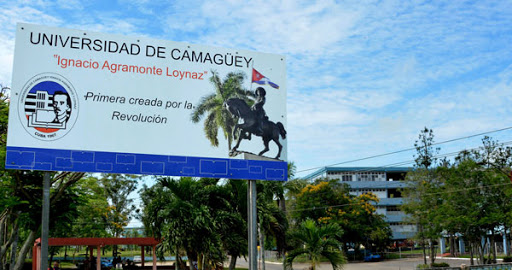 Camagüey, Jan. 1.- The University of Camagüey (UC) Ignacio Agramonte y Loynaz participates in an exhaustive diagnosis of the livestock situation in the territory, and at the same time plans to impact this branch through greater training for producers.
The center for higher studies executes several innovation projects, in conjunction with the Ministry of Science, Technology and Environment, in which professors from the Faculty of Agricultural Sciences of the institution have a leading role.
They, together with researchers, make a clear diagnosis of what the main weaknesses of the sector are and then incorporate them into the territorial livestock development plan.
This analysis will allow defining the tasks to be carried out in order to reverse the panorama of this key branch of the economy, modifying the productive response, something that will take two or three years, considered the ACN AmílcarArenal Cruz, dean of the aforementioned faculty.
He specified that they are integrated into the territorial food production program and in the case of livestock, they present a project aimed at training those who work in this area.
In addition to workers from the four municipalities of Camagüey, Jimaguayú, Sibanicú and Guáimaro, which make up the so-called dairy basin in the province, benefited from the Government Project for Cooperative Livestock Development, PRODEGAN, the aforementioned preparation will cover other locations.
Financed by the International Fund for Agricultural Development (IFAD) of the UN, it favors the delivery of means and resources to 105 Cooperatives of Agricultural Production, Credit and Services and Basic Units of Cooperative Production of Camaguey, destined to the promotion of productions.
The main topics of the personnel preparation tasks will be reproduction, feeding and their management, one of the most critical issues that livestock has today, as well as they will include interaction with the human being, in charge of many of the decisions made.
Arenal Cruz also pointed out that another project called Precision Agriculture is beginning, which seeks to recognize zeal in cows through censors, which will contribute to a better management of the mass, an issue in which reproduction is decisive.
In the implementation of the programs they apply doctoral theses, many of them already discussed, which also touch on the subject of animal welfare, the dean added.
The University is committed to training as many people as possible who dabble in livestock, many of them young people eager to learn and who professors and high technical specialists will attend, as part of the links with companies and organizations of the demarcation. (ACN) (Photo: File)