Tuesday, September 20, 2011
Camaguey to Hold National Meeting of Cuban Architects
---
---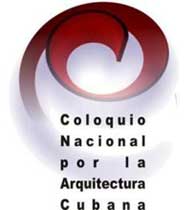 Camaguey, Cuba, Sep 20.- The Second National Colloquium for the Cuban Architecture will take place in this province from October 1st to 5th, to commemorate the 50th anniversary of the National Association of Cuban Writers and Artists (UNEAC).


Personalities of the world of Culture, Architecture and related institutions and organisations from Cuba and Latin America, will attend the World Architecture Day and Habitat Day celebrations.

The colloquium is also dedicated to Jose Antonio Echeverria, an Architecture student and leader that fell fighting during the events of the Presidential Palace on March 13, 1957. Hence, the Cuban architect will be the event's general subject-matter, taking into account urban design and cultural creation.

The architect and his real engagement with the population's needs related to architecture and urban design, together with the architect's support to the latest regulations of the Cuban economic system listed in the guidelines passed by the 6th Cuban Communist Party Congress are included among the priorities of such professional and technical exchange.

Two groups of panellists and a student workshop will enrich the debates. One of the subjects for discussion, If 20 years are nothing, what about 40?, will be conducted by graduates of 1970-71 , who will reflect on what has happened in the past forty years concerning architecture.

Other experts will discuss the activities and perspectives of the Frente de Proyecto (Project Council) in Cuba, and architecture students from different Cuban provinces will join in a workshop to interpret Architecture: from concept to project. (Rolando Sarmiento Ricart / Collaborator of Radio Cadena Agramonte).