Ship sunk 130 years ago discovered in the United States
---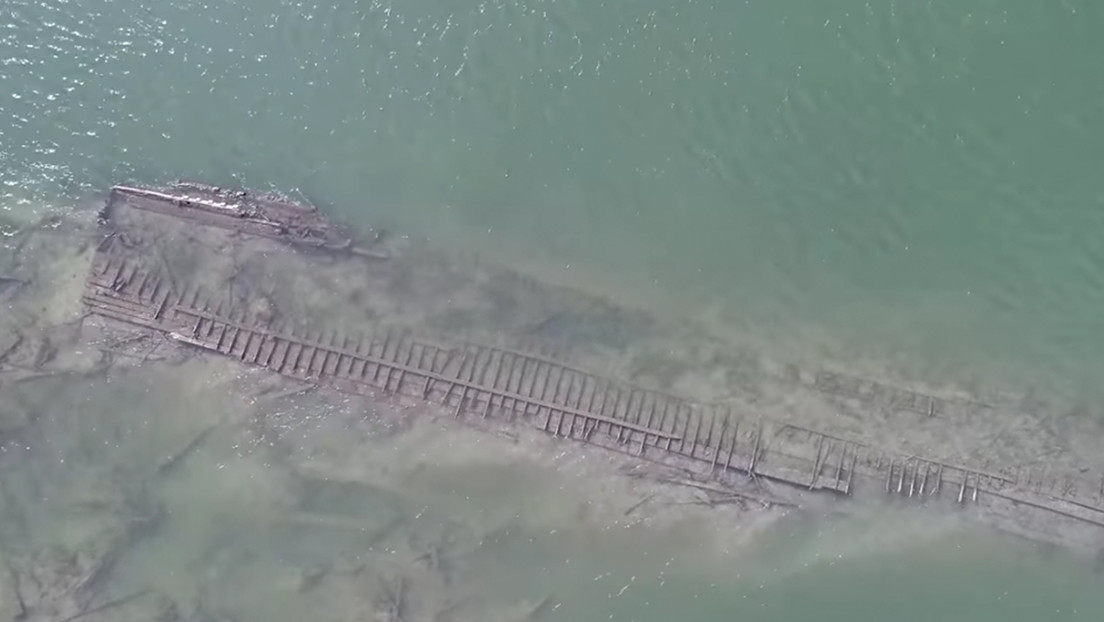 Due to the prolonged drought in the state of North Dakota (USA), a ship that sank in the Missouri River appeared 130 years ago, reported the North Dakota State Historical Society.
The aerial images were taken in October 2020 after receiving a notification from the sailing public about the sighting of the vessel. Subsequently, an owner of the adjacent territory gave the necessary consent to access the wreck site.
The ship Abner O'Neal struck a rock and sank in 1892 while carrying nine thousand bushels of wheat from the town of Washburn to the Mandan Roller Mill.
Now, the remains of the structure have become visible, due to the prolonged drought recorded in the state, archaeologists told local media. During these periods, the release of water from the Harrison Dam on the Missouri River is reduced, causing the water level to drop.
"It is a public property and a protected historical site, so it is important to only take photos and show respect when visiting it," commented archaeologist Andrew Clark. (RT) (Photo: State Historical Society of North Dakota Facebook / Taken from RT)
---
---
Comments
---
Your email will not be published *