President of Cuba recalls legacy of the Heroic Guerrilla
---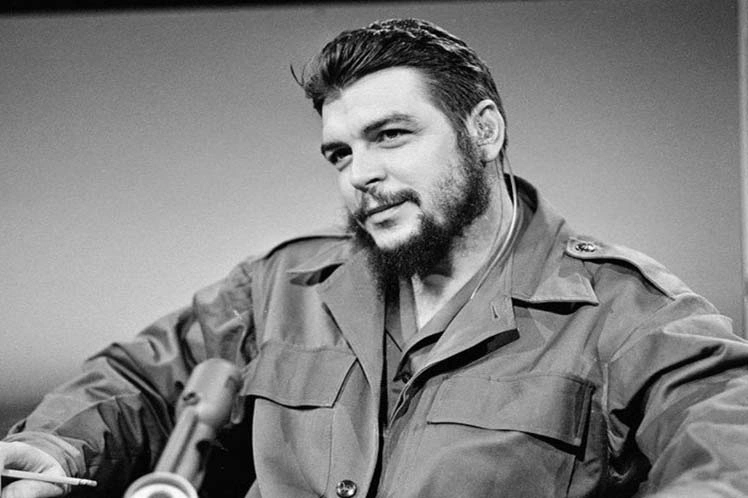 Havana, Oct 8.- The president of Cuba, Miguel Díaz-Canel, recalled today the legacy of the revolutionary Ernesto Che Guevara, on the 54th anniversary of his capture and subsequent assassination in Bolivia.
Through his official Twitter account, the president shared some keys to the thought of the so-called Heroic Guerrilla, which refer to the importance of youth, science and socialism.
The future of the country is directly linked to the development of science and technology. We will never be able to walk with our own feet, as long as we do not have advanced technology, based on our own technique, on our own science, the head of state subscribed.
Another of Che's iconic phrases remembered by Díaz-Canel was: Let's be the nightmare of those who want to take away our dreams.
Similarly, he said: The fundamental clay of our work is youth: in it we place our hope and prepare it to take the flag from our hands.
In addition, the president evoked the expression We, socialists, are freer because we are more complete; we are fuller because we are freer (…) Our sacrifice is conscious; fee to pay for the freedom we build, a message that was tagged with #CheVive.
The doctor Ernesto Guevara landed in Cuba together with the revolutionary leader Fidel Castro and 80 other expedition members from the Granma yacht in 1956 to start the guerrilla war against the dictatorship of Fulgencio Batista (1952-1959).
After the triumph of January 1, 1959, he was president of the National Bank and Minister of Industry.
Guevara was among the founders of the Latin American Information Agency Prensa Latina at a time when the Caribbean country needed to defend itself from media campaigns against the nascent Revolution.
Between 1965 and 1967 the Argentine-Cuban guerrilla fought in the Congo and Bolivia, in the latter country he was captured and assassinated by the Army, under the orders of the Central Intelligence Agency of the United States. (PL) (Photo: Archive
---
---
Comments
---
Your email will not be published *