Vice President of Cuba pays tribute to Ernesto Guevara
---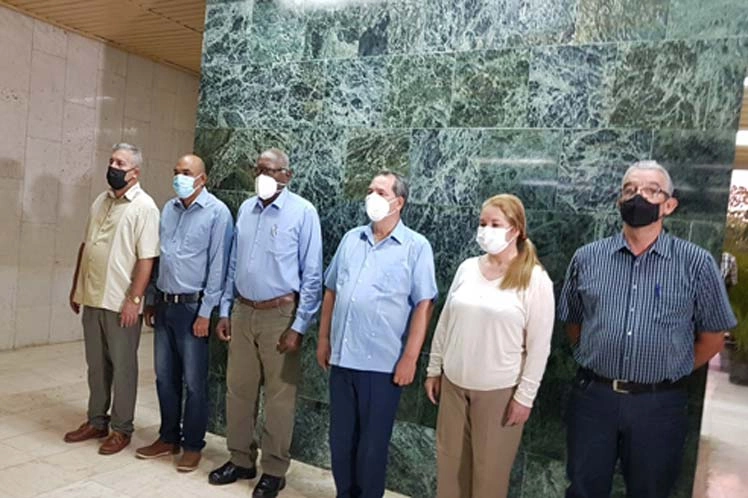 Santa Clara, Cuba, Oct 8 - The Vice President of Cuba, Salvador Valdés, deposited here today a wreath at the memorial that keeps the remains of Commander Ernesto (Che) Guevara, on the occasion of the 54th anniversary of his fall in combat in Bolivia.
The tribute ceremony was also extended to the group of guerrillas killed in the Bolivian guerrilla in 1967, whose remains lie next to those of Guevara in the Monumental Complex, erected in this city, in the center of the island.
The vice president also participated in the delivery of the First Degree Lázaro Peña Order, which was granted by the Council of State of Cuba, to nursing graduates Carlos Carriles, Tomás Olivera, Lázaro Guerra, Jorge Luis Hernández, and Carlos García.
The nurses belong to the Henry Reeve Internationalist Contingent, which has provided Public Health services against COVID-19 and other diseases such as the Ebola virus, on several continents.
Valdés also imposed the medal of labor achievement to doctors José Alain Caballero and Rolando Sotolongo and to the graduate in nursing Felipe Aguilera for their tenacious work and health successes in the protocols against the pandemic.
The vice president with the tribute to Guevara began a tour of the central province of Villa Clara that includes productive units, services and urban and rural communities. (Text and photo: PL)
---
---
Comments
---
Your email will not be published *