Available application to facilitate the study of the Draft of the Family Code
---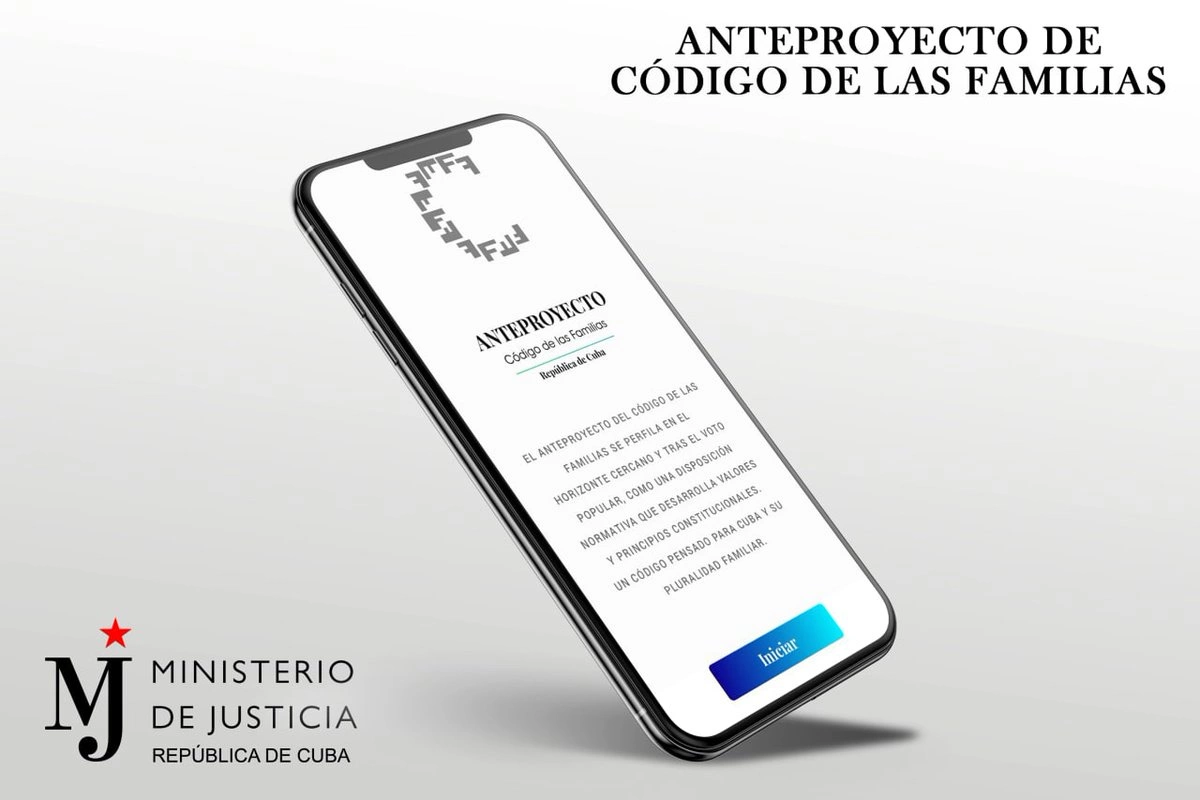 Havana, Oct 8.- The Family Code application for mobile devices is now available on the Cuban platform Apklis in order to facilitate the study and understanding of the Draft of this new legal proposal.
In the official launch of the apk, in this capital, Oscar Silvera Martínez, Minister of Justice (Minjus), pointed out that it is another way of promoting popular participation in the elaboration of the norm, since it contains the entire draft, the Constitution of the Republic and ways to convey criteria and concerns in this regard.
The digital tool arose from a strategic alliance between the Minjus and the non-state entrepreneurial company Lombao Estudios, with a simple and attractive design that makes the reading of the text feasible given its complexity and length.
Yuri Pérez Martínez, Professor of the Faculty of Law and responsible for the application, explained that among its benefits it offers the possibility of generating notes with notations on the article being consulted or topics of interest and sending them if desired to the email families @ minjus.gob.cu, to be submitted to the specialists for consideration.
Mario Lombao Martínez, director of Lombao Estudios, added that "Family Code", developed in record time, is aimed at a diverse audience, uses modern open source technology that guarantees technological sovereignty, is light to download and is very secure.
In the description of the apk it is stated that the Draft of the Family Code is outlined on the near horizon and, after the popular vote, as a normative provision that develops constitutional values ​​and principles: a Code designed for Cuba and its family plurality.
He adds that "Family Code" constitutes a way to, from virtual platforms, learn about legal culture and guarantee the participation of all in reaching a norm that pays homage to the full dignity of human beings.
The apk is also available for download on the Telegram Channel of the Minjus, and only three hours after its launch it already had more than a hundred downloads.
Family Code is the fourth application that the Minjus has made available to the population, as there are others dedicated to notarial issues, legal services and advice in this area.
Similarly, Silvera Martínez reported that a new application dedicated to the Law of National Symbols will soon be available.
Until next day 15, version 22 of the Preliminary Draft of the Family Code will be submitted to specialized consultations, and it has already been exchanged with 26 institutions out of a total of 47 that will cover this process. (ACN) (Photo: File)
---
---
Comments
---
Your email will not be published *