Expectations for the start of dialogue between Mexico and the United States
---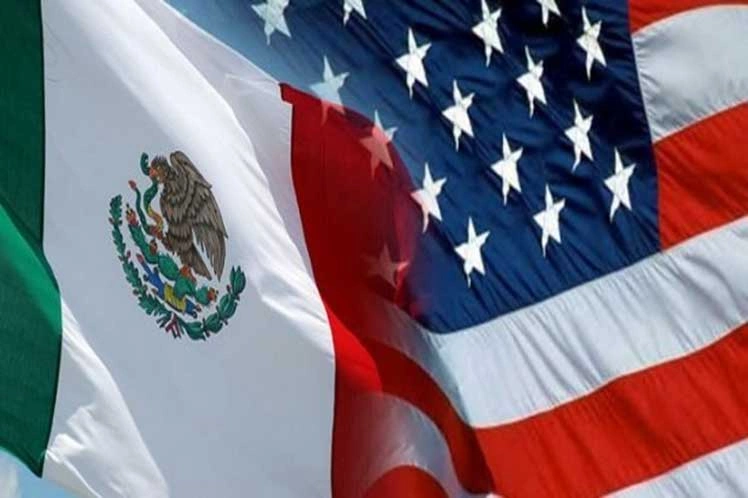 Mexico, Oct 8.- The beginning of a dialogue between the governments of Mexico and the United States that President Andrés Manuel López Obrador will lead today generates expectations based on different criteria regarding the treatment of migration.
That will be the main theme of the meeting with the delegation from the neighboring country led by the Secretary of State, Antony Blinken, and the Mexican one led by Foreign Minister Marcelo Ebrard once the round of work begins after the visit to the National Palace.
Mexico is committed to a cooperation between both governments aimed at promoting investments for economic development and social welfare, taking as a model two programs that President López Obrador applies successfully in the south of the country.
The main one is the reforestation of that area with hundreds of thousands of fruit and timber trees that employs tens of thousands of peasants and guarantees a stable and dignified income that does not make the migration of its beneficiaries necessary.
A second program, no less important, is to employ trades apprentices, since at the same time they learn a trade, they are given an adequate subsidy to cover their needs without affecting the family economy or having to seek money through illegal means.
Mexico hopes that Washington adopts both plans with a significant investment in Guatemala, Honduras, El Salvador and the Mexican south, considered the largest centers for the emission of migrants to the United States.
These programs would be complemented with commitments from Washington to grant temporary visas to the beneficiaries so that they can work during the harvest season in the United States and in the future they can aspire to permanent work visas.
The Joe Biden government does not have a totally transparent position on the matter, although it has said that a solution to the exodus must be sought outside of those that have prevailed until now, but without ruling out coercive methods, to which Mexico opposes.
One of the points of disagreement is precisely that related to the Merida Plan, which is basically military and repressive and provides the Mexican army with weapons and helicopter gunships that López Obrador personally rejects.
However, information from the United States indicates that yesterday at a public event, just a few hours before the start of the dialogue, Biden made reference to the need to reactivate and update the Merida Plan with a new security agreement, which it implies, according to observers, a military ingredient not accepted by Mexico for the solution of the Central American exodus.
According to US sources, this new agreement, which had not been discussed openly, will be one of the main points of the discussions that the visitors will present to the hosts. (Text and photo: PL)
---
---
Comments
---
Your email will not be published *