Camagüey will start sugar harvest in December at Céspedes sugar factory
---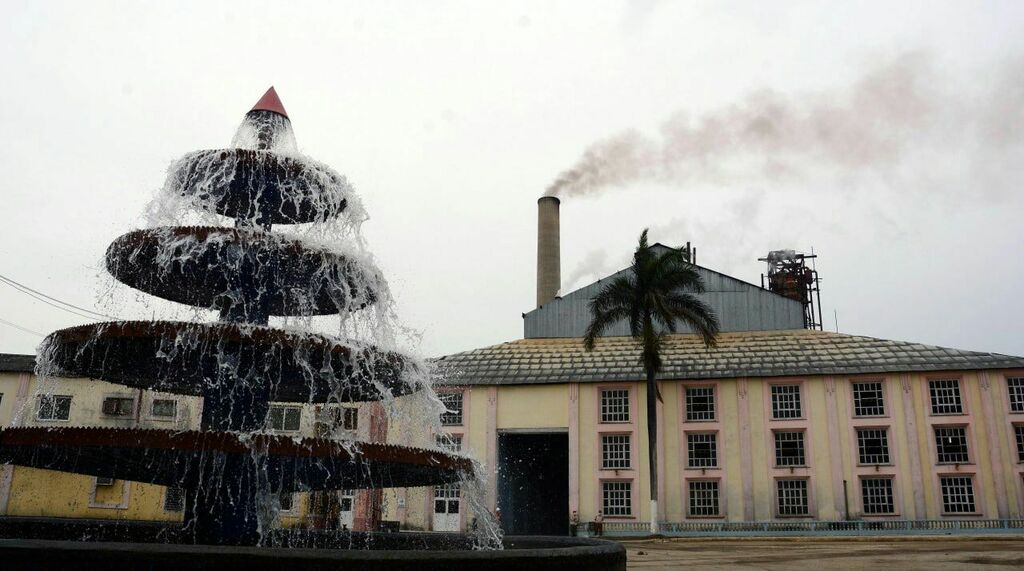 Camagüey, Oct 25 - The province of Camagüey plans to start the sugar harvest next December at the Carlos Manuel de Céspedes sugar factory, located in the municipality of the same name.
This central-eastern region of Cuba is preparing another three sugar mills for the coming campaign, and it is urgent to intensify the repairs that show delays, due to the lack of resources, mainly industrial gases.
This was explained to the Cuban News Agency by Lázaro Álvarez Padilla, director of Coordination and Technical Supervision of the AZCUBA Sugar Group in Camagüey, and affirmed that today they are working to speed up the tasks and recover the time lost both in the machinery and in the industry.
The Céspedes plant, said the manager, will have to carry out a 124-day grinding process, and is in charge of taxing raw sugar to the Ignacio Agramonte refinery in Florida.
In the first mill, the repairs are concentrated in the mill and boiler house areas, and as in the other factories, they receive support from brigades of the Company of Industrial Technical Services (ZETI) belonging to other provinces such as Las Tunas.
During the week just concluded, maintenance is progressing well in Céspedes, he said, and Panama (99 days of harvest), another of the sugar mills included in the schedule.
In Panama, located in the southern municipality of Vertientes, which will start its mills also in December, the main raw material will arrive from the areas of the Agroindustrial Companies Argentina and Agramonte, and will contribute bagged sugar to the internal economy of the province.
The last two power plants to intervene will be Siboney and Batalla de Las Guásimas, in Sibanicú and Vertientes, respectively, whose start is scheduled for the month of January, with a shorter harvest, and seeking to take advantage of the optimal stage of the grass, until April.
Álvarez Padilla commented that the Camagüey territory is enlisting with men and means in order to cut sugarcane manually during the next season, since the mechanized harvesting process will present difficulties due to weeds, including the liana.
The lack of herbicides at this time, he reflected, has affected the adequate care of the plantations.
Despite the limitations, the desire to develop quality maintenance and seek all possible alternatives that guarantee the good development of the nearby sugar harvest, essential for the local and national economy, predominates in the sugar factories of Camaguey. (ACN)
---
---
Comments
---
Your email will not be published *