Third setback for Cuba at World Boxing Championship in Belgrade
---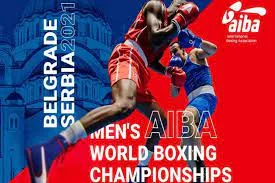 Belgrade, Nov. 2 - Kevin Brown in the 67 kilograms, fell today 2-3 against the Georgian Lasha Guruli and signed the third setback for Cuba in the World Boxing Championship based here.
Brown, a native of the Cuban province of Camagüey, dominated the first round, but an injury to his left eyebrow led him to give ground in the remaining two rounds in which his rival took advantage to secure a bronze medal.
The West Indian boxer, Yerevan 2012 youth world champion, earned the credit of two judges who saw him win 29-28 and 30-27, but the other three favored Guruli 29-28.
In the semifinals, Guruli will face the challenge of the winner of the fight between the American Omari Jones and the Brazilian Wanderson de Oliveira.
This is Cuba's third defeat with 16 in the fight and five more men in action on this quarter-final day, Osvel Caballero, weighing 57 kilograms, Andy Cruz (63.5), Yoenlis Hernández (75), Herich Ruiz (86) and Captain Julio César La Cruz (92).
Caballero will face Mexican Miguel Vega for the bronze; Cruz will do it against the Uzbek Mujibillo Tursunov; meanwhile Hernández will face the challenge of the Croatian Gabrijel Veocic.
Then the four-time world champion and double Olympic starter La Cruz will cross gloves against the Serbian Sadam Magomedov and Ruiz will measure forces against the Turkish Burak Aksin.
The objective of the cast led by coach Rolando Acebal, is to improve the performance of the previous contest held in Yekaterinburg, Russia 2019, where they totaled a gold medal, a silver medal and an equal amount of bronze.
However, in the history of these championships, Cuba dominates the general medal table with 77 gold, 35 silver and 26 bronze medals. (PL)
---
---
Comments
---
Your email will not be published *