By Mónika de los Angeles Escobedo Artola / Radio Cadena Agramonte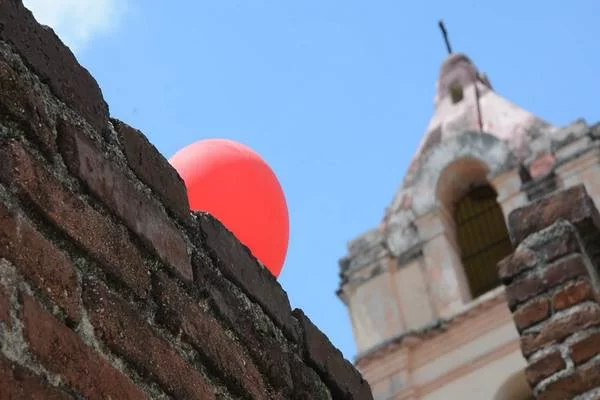 The children throw a red balloon between them, each one on a different balcony because COVID-19 prevents it from being closer, the toy escapes and flies through well-known heritage spaces of the city of Camaguey, while the little ones find a new way to play.
This is the story that tells "A Camagüey, mi globo rojo", a short film directed by Marianne Portuondo, winner of the Lights of the City Grand Prize, in the recently concluded 31st edition of the Image Warehouse and second place in the International Competition of Video of Heritage Cities of the World.
"A Camagüey, mi globo rojo arises from a call that reached the Historian's Office. We decided to play with the camera and the lighting: we recorded especially in the afternoons so that a different image of Camagüey would be shown in the shots - different from the one that the locals are used to.
We were inspired by the graffiti artist Bansky and in a work that had already been done with a child and a red balloon, it even won an Oscar (The Red Balloon, by Albert Lamorisse; award for best original screenplay in 1957). That was what we wanted to show, without it being an imitation but a tribute to those works that were so awarded and recognized".
Marianne describes working with the little ones as very easy, since the images were born from their natural behavior, in addition, the protagonists were not the only infants within the production group.
"The children did what they wanted. They played with each other and in his way of interacting the cameraman was taking the images.
We were very motivated that the music was made original for the film, by a 10-year-old boy, José Julián Mariño. He composed it following each of the plans so that it coincided".
The team was also made up of Mailen Rodríguez as the editor, Maira González the advisor and Víctor Pando the cameraman, and the joint work between all was essential to achieve such a wonderful result, according to the premiere director.
"I had never really directed, it was a totally new experience, luckily I had a team that supported me a lot and that also felt the same need to transmit those values ​​of our city internationally".
When the work of young Cuban filmmakers is combined with the beauty of a heritage city, attractive works of high artistic and visual quality are obtained, such as this one in which a red balloon takes the viewer on a walk through Camagüey.
(Photo: taken from the Facebook page of the Office of the Historian of the City of Camagüey)
---
---
Comments
---
Your email will not be published *