Ninth edition of the International Video Art Festival of Camagüey says goodbye
---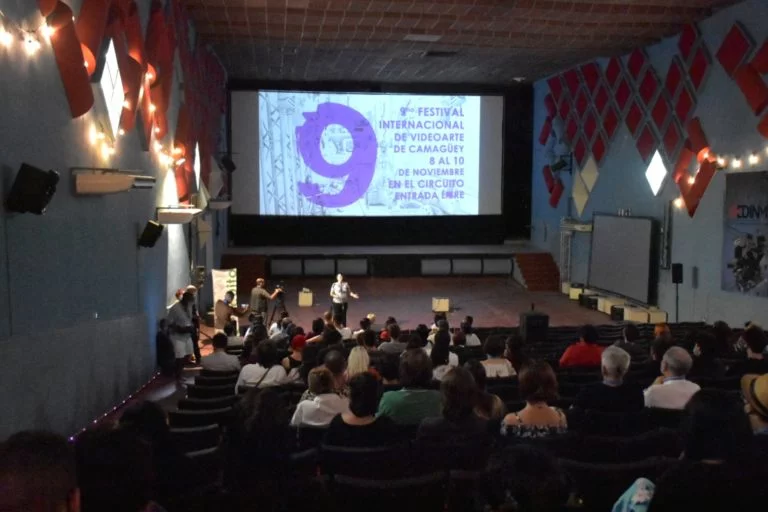 Camagüey, Nov 11 - "We closed a ten-year cycle and now we will take time to rethink the complete FIVAC platform", confessed Jorge Luis Santana Pérez, president of the Organizing Committee of the International Video Art Festival of Camagüey (FIVAC) at the closing of its ninth edition.
After three days of screenings in the Georges Méliés room and the virtual tour from the Pixel Gallery, of the El Circuito project, the contest caught the attention of the Camagüey public who appreciated the return to the big screen, the exchange and the feedback.
"FIVAC has been a trainer not only of artists but of audience; people come to see this type of material, which is a more interpretive, more aesthetic work, that is, it is not a documentary, it is not a fiction and this is interesting", added Santana Pérez.
With a high visual, artistic and conceptual quality, the films on display were not alien to the theme of the pandemic with materials that put confinement and social relations in times of COVID-19 as the center of audiovisual production.
The International Video Art Festival of Camagüey says goodbye to its ninth edition satisfied to re-unite in its only feeling men and art, illusion and reality. (Text: Claudia Artiles Díaz / Radio Camagüey) (Photo: Alejandro Rodríguez Leiva / Adelante)
---
---
Comments
---
Your email will not be published *