Teatro D 'Luz performs in La Edad de Oro theater room
---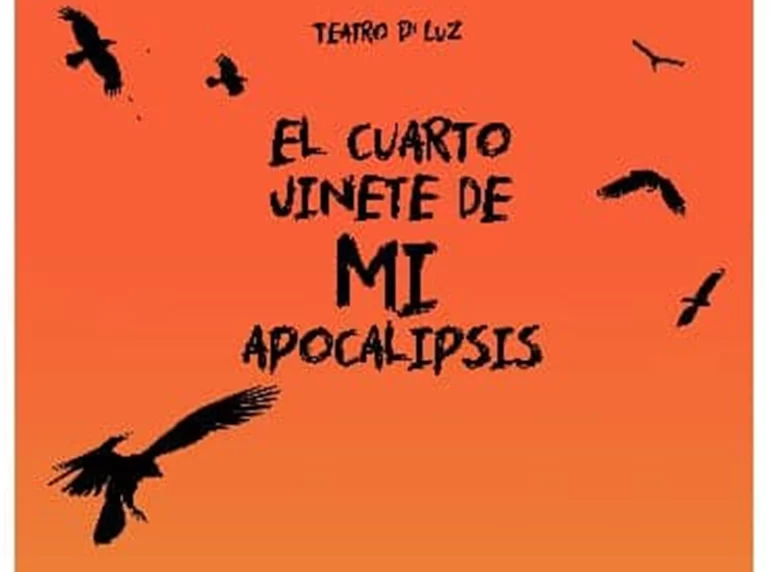 Camagüey, Nov. 12 - The Teatro D 'Luz company is committed to breaking stereotypes and challenging the aesthetic and creative routine characteristic of the group with a new staging by the playwright Leonardo Leyva Fernández.
The Fourth Horseman of my Apocalypse is the name of the proposal that will meet the gaze of critics, journalists and guests at the premiere this Saturday the 13th and Sunday the 14th of November at 9:00 p.m. from the La Edad de Oro theater room, in the Cisneros Street # 259, in the provincial capital.
Nuanced by religious stories, with a philosophical and humanistic foundation, the assembly of the piece bets on visuality and sensorial understanding beyond the word with a high use of corporal expression, along with scenographic elements such as music, lighting and costumes.
With the general direction of Jesús Rueda Vidal Infante, the work The Fourth Horseman of my Apocalypse will be available to the public from next Friday the 19th in a season that will run every weekend until the end of December of this year.
Tickets can be purchased Wednesday and Thursday from nine in the morning to four in the afternoon, and on weekends in the morning for the cost of ten pesos in national currency, in the same way one hour before the start of each show.
To access the facility, at 50 percent of its usual capacity, the mandatory use of the mask will be strictly observed, as well as the washing of hands with chlorinated solutions according to the hygienic-sanitary regulations established to prevent the spread of COVID-19. (Claudia Artiles Díaz / Radio Camagüey) (Image: taken from the Facebook profile of Teatro D 'Luz)
---
---
Comments
---
Your email will not be published *