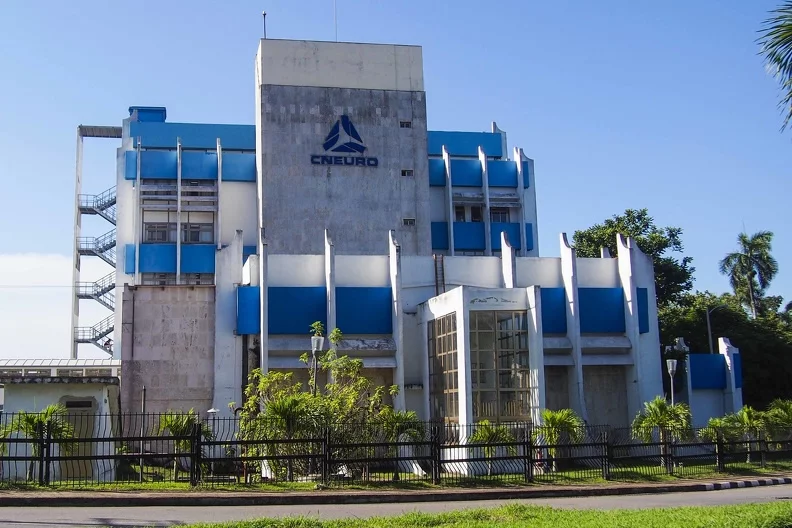 Havana, Nov 12 - Specialists from the Cuban Neuroscience Center (Cneuro) and the Cuban Society of Imaging are executing a project aimed at improving the use of Thorax X-rays and Computerized Axial Tomography (CT) in diagnosis, prognosis and monitoring of patients with COVID-19, applying artificial intelligence tools.
Evelio González Dalmau, head of the project and of the Magnetic Resonance and Optogenetic Imaging department of Cneuro, explained to the Granma newspaper that the purpose is to increase the medical contributions of radiological studies through the use of artificial intelligence techniques that improve the quality of the images provide more information and help to quantify and classify the detected lesions with greater certainty.
He highlighted the advantages of expanding the effectiveness of chest X-rays in facing the pandemic, since being an economic, fast and widely available procedure, it can contribute to the early diagnosis of the disease and the evolutionary follow-up of hospitalized patients and convalescing.
With the project, we seek to develop an automated and standardized radiological report, which allows the creation of a wide database in which the medical records of these people are registered, said the expert.
González Dalmau pointed out that even if the number of cases drops a lot and the pandemic manages to be controlled, the project would remain in force as it is applicable in other lung studies linked, for example, to cancer, the quantitative monitoring of the effect of drugs and post-operative research. COVID-19. (ACN)
---
---
Comments
---
Your email will not be published *