International Scientific and Technological Convention of the University of Camagüey begins today
---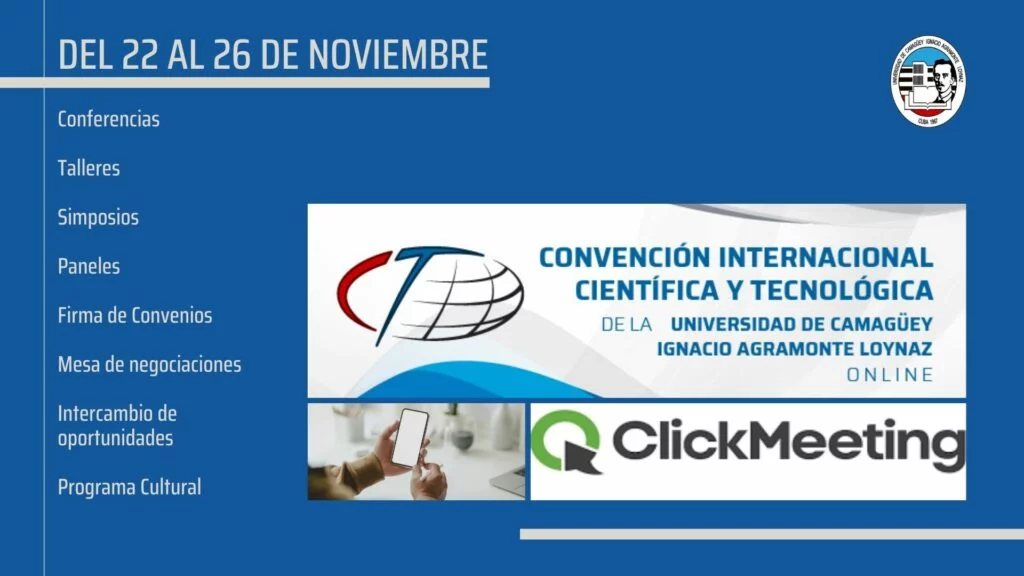 Camagüey, Nov 22 - With participants from 22 countries, the II International Scientific and Technological Convention of the University of Camagüey Ignacio Agramonte Loynaz will hold a virtual session from the Santa Cecilia Convention Center.
The opening of the meeting will take place on Monday with the conference Challenges of science and the current academy, in charge of the doctor of science Luis Velázquez Pérez, president of the Academy of Sciences of Cuba.
The program of the event, scheduled until next day 26, includes the analysis of interesting topics related to the challenges and opportunities for the internationalization of Higher Education institutions, the benefits of international cooperation for postgraduate training, as well as the applications and ethics of artificial intelligence.
During the convention, lecturers from other nations such as the Dominican Republic, Panama and China will address the management of science and innovation in institutions of this level of education, the University of the Americas facing the health crisis and the study on the model of development of the internationalization of private universities for international studies, respectively.
On the 25th and 26th, the signing of agreements between the University of Camaguey and the Universities of Cádiz, in Spain, the Veracruzana of Mexico, Luterana do Brasil, and other academic centers are expected. (Yadira Núñez Figueredo / Radio Cadena Agramonte) (Photo: Taken from the website of the University of Camagüey)
---
---
Comments
---
Your email will not be published *