Music video pays tribute to awarded musician Adalberto Álvarez
---
This November 22, the Caballero del Son would have turned 73 years old.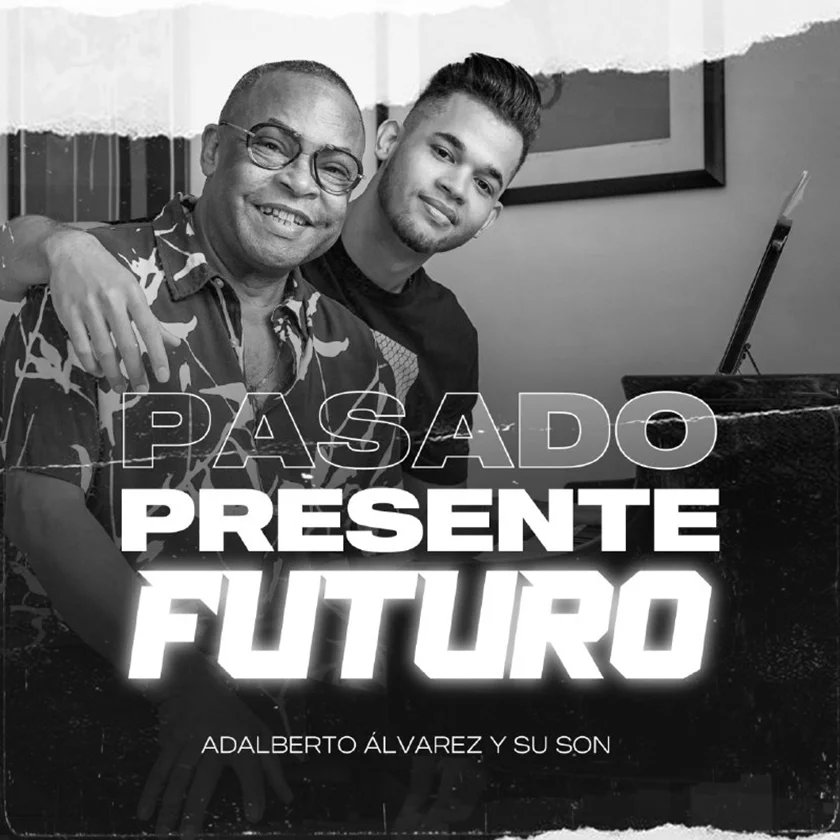 Havana, Nov. 22 - As part of the day of remembrance and tribute to the life and work of Adalberto Álvarez, the record label Bis Music presented to the press at the Hotel Parque Central, the video clip Past, present, future, of the orchestra Adalberto Álvarez y su Son.
The theme was created by Brayan Álvarez Perodi, who was officially presented to the media as director and heir to the orchestra.
The piece is part of the last production in the life of the author of A Bayamo en Coche, and featured his musical production under the title Second round. It is expected to see the light in the first months and be presented to Cubadisco 2022.
The video directed by Mayra María García, provides the viewer with images of an optimistic orchestra grateful for maintaining the legacy of one of the greatest of Cuban music and culture.
In addition, there are other moving and testimonial images of the sonero maestro in full recording at the Abdala studios, which collect the essential traits of his personality.
Edith Massola, actress, host and director of the popular television program 23 y M, was in charge of the presentation. She asserted that the harmony created by Adalberto always distinguished him in his life, in the family, human and musical environment, as well as his work. That is why it is so important to perpetuate his legacy, he added.
For Mayra, sharing with that immense artist was a luxury not only for her, but for the label she represents, in which there are more than 25 record productions.
He explained that Adalberto himself managed to conclude the recording of his last album weeks before his death on September 1, and that he really enjoyed preparing Brayan for what is now a reality.
He added that it was an honor for Bis Music to accompany Adalberto, and that it is still essential to give continuity to that work in this new stage.
Brayan thanked everyone present for their collaboration and assured that he would have liked not to be sitting in the place he is, but given the events of life that have placed him in that place, he has the musical and human commitment to maintain the legacy of his mentor.
This emotional presentation was attended by family members of Adalberto Álvarez, friends such as maestro Frank Fernández, Javier Sotomayor, "the Prince of the Heights", directors of high-profile orchestras in Cuba, colleagues and admirers of the sonero such as Elito Revé, Samuel Formell, Lázaro Álvarez, Lazarito Valdés, Rafael Lay Jr. and César Pupy Pedroso, among others; as well as directors of Artex, the Musicalia, Clave Cubana and Bis Music Agencies.
Past, present, future will be released to the public on digital platforms, the YouTube channel BisMusicOfficial and the Clave and Cubavisión channels of Cuban Television this November 22, the 73rd birthday of Adalberto and Santa Cecilia, patron saint of musicians. (Cubadebate) (Photo: ACN)
---
---
Comments
---
Your email will not be published *