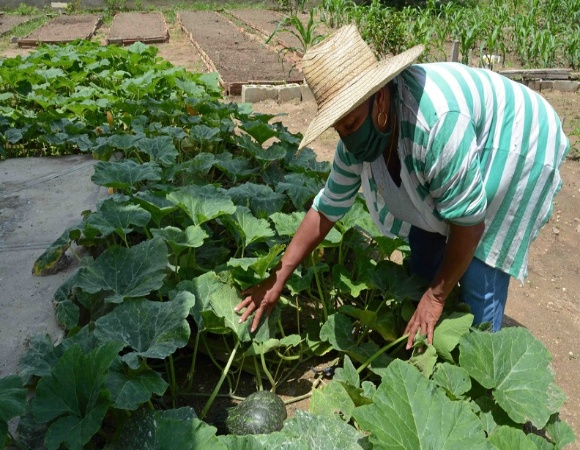 Camagüey, Nov 23 - With the purpose of promoting vegetable production during the current stage, in this province about 830 hectares are allocated to the Urban and Suburban Agriculture Program.
Javier Rodríguez Guerrero, head of the Provincial Department that takes care of this activity, explained that there are 15 basic business units of which 14 are dedicated to the cultivation of vegetables and the rest to medicinal plants, while adding that the main municipality has more than 380 hectares incorporated into the movement.
Rodríguez Guerrero also mentioned that urban agriculture in the provincial capital annually produces around 50 thousand tons of vegetables and meats, crops that are mainly promoted in the 13 communities selected as pilots in the demarcation.
So far this year, with the use of all organic matter and agroecological management, productions have increased by about 72 thousand tons in all modalities, with the purpose of reaching the production record of 99,157 before the current calendar ends.
The different crops are developed in organoponics, intensive orchards, farms near communities, patios and plots, and of the latter there are already 75,383 in the region.
Currently, the urban agriculture program seeks strategies to increase productive levels with actions such as self-sufficiency of seeds, among which are lettuce, chard, cucumber, okra and beans in order to maintain the harvests of such highly demanded products and contribute to the achievement of food sovereignty. (Text: Gleibis Gómez Durva / Radio Cadena Agramonte) (Photo: File)
---
---
Comments
---
Your email will not be published *