The exercise of democracy continues in local neighborhoods
---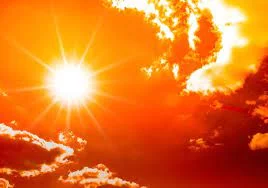 Camagüey, Nov 23.- With the purpose of developing in Cuba the third process of accountability of the delegate to his electors, thanks to the improvement of the epidemiological panorama, the 120 constituency of the Popular Council Reparto Vista Hermosa fulfilled its mission.
Zoraida Meneces, a neighbor of Quinta Street, said that it is urgent to combat the illegal sale of medicines by unscrupulous elements, and insisted that the entire community in conjunction with the Ministry of the Interior should be activated to gradually eradicate the already denounced black market.
For her part, Niurka Gork, a neighbor of Calle Siete, expressed concern about the sewage waters that run through her area, near the José Martí Pérez Elementary School, and urged that the Aqueduct and Sewerage authorities offer a response to the aforementioned problem. , dating back many years.
The neighbor Roberto Pérez from Calle Ocho, called to eliminate once and for all the current landfill in front of his house, which also affects the complex of buildings in the aforementioned area, and asserted that if the Communales truck diligently complied with the solid waste collection schedules, then there would not be such a pile of garbage.
Orestes Valdivia, a resident of CDR 1, in building B-2, asked when ETECSA will proceed to the Nauta Hogar facilities in the Vista Hermosa neighborhood, and expressed his concern because he has been requesting the service for a long time, and does not receive a response clear to your question.
Francisco González Ventura, delegate of the 120 constituency of the Vista Hermosa Reparto Popular Council, called for a general diagnosis to be carried out, to comprehensively assess the problems, and stressed the need to strengthen the neighborhood's bond with the Popular Power, to advance in the eradication of difficulties. (Jorge Enrique Fuentes Ruiz / Radio Cadena Agramonte) (Photo: Rodolfo Blanco Cué)
---
---
Comments
---
Your email will not be published *