Camagüey calls to maintain sanitary protocols and intensify anti-vector campaign
---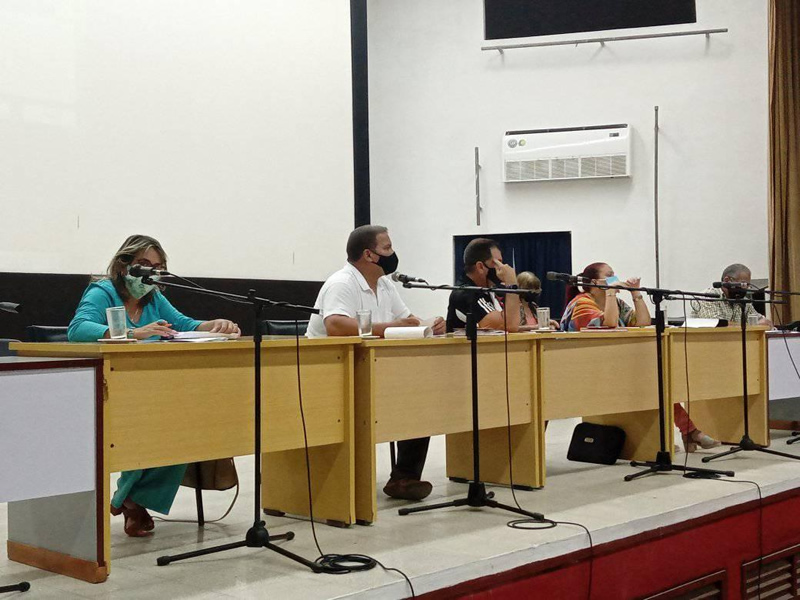 Camagüey, Nov. 24 - With a call to intensify the anti-vector campaign and maintain compliance with the health protocols for confronting Covid 19, the Provincial Temporary Group met in Camagüey on Tuesday.
In the usual meeting it was learned that the incidence rate is close to 128 patients per 100,000 inhabitants in the territory, an expression of the considerable decrease in the effect of the pandemic, although the municipalities of Nuevitas, Sierra de Cubitas, Guáimaro and Sibanicú, show indicators above the provincial average.
Party and Government authorities in three of the aforementioned territories explained the actions to control the disease, which has been complicated in recent days by the deficient work in the timely arrest of cases.
In the case of the provincial capital, in a downward trend with fewer than twenty COVID-19 reported cases for this Wednesday, the importance of maintaining strict compliance with hygienic-sanitary measures was emphasized, mainly in the communities of San Serapio and Santa Rita, which today present a complex situation.
Ariel Santana Santiesteban, First Secretary of the Party in Camagüey, stressed that in the coming days the actions for the anti-vector campaign will intensify, based on the difficult situation in the province with a significant number of dengue cases.
Governor Yoseily Góngora López insisted on giving attention to the young people of the Youth Labor Army, who today represent the largest active force in the fumigation of homes and the control of outbreaks.
In another order of information in the Provincial Temporary Group it was known that no effects are expected in the electrical system in the day this Wednesday in the country.
Likewise, the activities in greeting to the 62nd anniversary of the triumph of the Revolution and 508th anniversary of the town of Santa María del Puerto del Príncipe are analyzed, with the preparation of gastronomy and services in order to provide satisfaction to the population. (Gladys Daylín Morera Cordero / Radio Cadena Agramonte)
---
---
Comments
---
Your email will not be published *