Cuba debuts well in women's handball of Cali-Valle 2021
---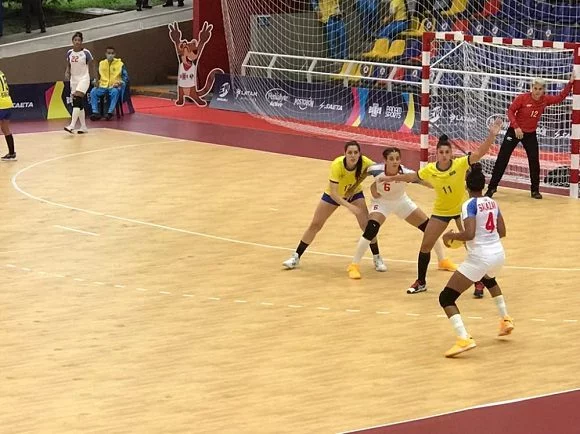 Cali, Colombia, Nov. 24 - Cuba displayed its offensive arsenal the day before to beat Brazil in extremis (30-29) in the start of the B bracket of women's handball at the Junior Pan American Games in Cali-Valle 2021.
The Iván Vassilev Todorov Coliseum, in this city, hosted a real train crash between two favorites for the title on the court, and the squad of the largest of the Antilles took the best part to ratify their intentions in the fair.
Those led by coach Jorge Coll had their offensive soul in Jennifer Toledo, with 13 goals on her personal account, a performance that made her the Most Valuable Player of the match.
However, Coll and his girls also applauded the piercings of Liliamnis Rosabal Salazar (six), Melisa Arias (three), Islenia Parra (three), Yudisaday Rodríguez (two), Nahomy de la Caridad Rodríguez (two) and Dianny González (one) .
The South Americans, meanwhile, had the most distributed scoring weight, with Fernanda Paulino, Maria Grasielly and Maryanna Rodrigues in leading roles, thanks to their six, five and four goals, in that order.
That said, Cuba was at the top of the section, with three units, while Brazil will have to win in their next outings to the field against Paraguay and the Dominican Republic, rivals tonight at the aforementioned sports facility.
Although the multidisciplinary fight will live its opening gala on November 25, the handball program started a little earlier and left as first results the success of Chile over Colombia (32-26) and the tie between Mexico and Argentina (32-32 ) in segment A.
The founding edition of the Junior Games will run until December 5, with the presence of more than 3,500 athletes from the 41 countries that make up Panam Sports, the main continental sports entity. (PL)
---
---
Comments
---
Your email will not be published *