Information system to manage Food Sovereignty Plan is presented
---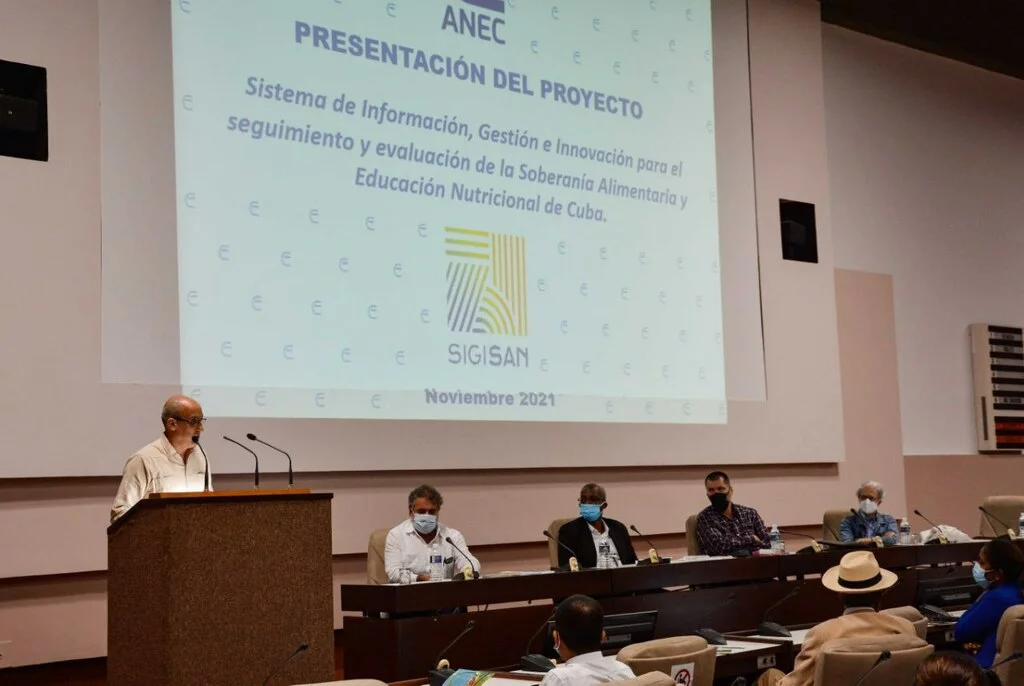 Havana, Nov 26 - The National Association of Economists and Accountants of Cuba (ANEC) presented the day before, in this capital, the international collaboration project that aspires to implement in the country an information system for the management and innovation of the food sovereignty and food education, taking into account the context of the nation.
Carlos Prego Regalado, first vice president of the ANEC and in charge of the four-year project, said that ministries, agencies and entities will participate in the realization of Sigisan, and for this the execution of actions in towns of Pinar del Río, Artemisa, Havana, Villa Clara and Granma.
The project will allow to measure and control in real time the effective fulfillment of the National Plan for Food Sovereignty and Nutrition Education, approved by the Council of Ministers in 2020, whose main objective is to organize local food systems that integrate production, transformation, marketing and consumption food.

In his speech at the conference for the Day of the Cuban Economist, at the Palacio de las Convenciones, he commented that the main challenge is to make the municipality the starting point of the program and the center of its results, in correspondence with politics. development of local agri-food systems.
He reported that the first steps are being taken in the diagnosis of the information system based on international methodologies and recommendations in order to develop a new information system and logistical resources that allow the capture of the data generated in each community in the country.
The Sigisan, whose purpose is to establish a communication system based on the results obtained, has its technical execution in charge of the articulation established between the Ministry of Agriculture and the National Office of Statistics and Information.
Marcelo Resende, representative of the United Nations Food and Agriculture Organization in Cuba, meant that the Antillean country is experiencing a historic moment with the transformation of the vertical agri-food system to a more horizontal model of participation, with the use of science, technology and innovation.

Joel Queipo Ruiz, member of the Secretariat of the Central Committee of the Communist Party of Cuba and head of its Economic Department; Oscar Luis Hung Pentón, president of the ANEC; Ramón Labañino Salazar, vice president of ANEC and Hero of the Republic of Cuba, and as a special guest, the Brazilian Frei Betto, writer and popular educator, great friend of the Cuban people and government. (ACN)
---
---
Comments
---
Your email will not be published *