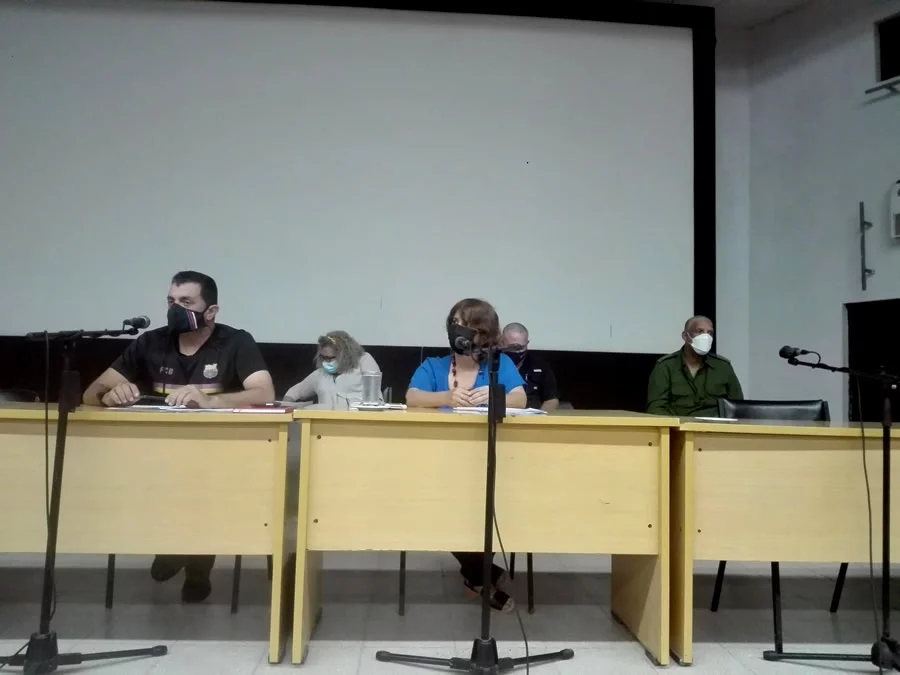 Camagüey, Nov 27 - For 40 consecutive days, the territory of Camagüey decreases the incidence rate of COVID-19, according to Dr. Carlos Morán Giraldo, provincial director of Public Health during the most recent session of the Temporal Group.
Currently, Morán Giraldo highlighted, this indicator behaves at 114.6 percent, a situation in which the municipalities of Camagüey, Sierra de Cubitas, Guáimaro, Sibanicú and Nuevitas have a negative impact.
However, he affirmed that both in those territories and throughout the province, the vaccination scheme is effectively advancing, so that up to now 85.2 percent of Agramontinos have already completed the three-dose scheme.
During the work meeting, Ariel Santana Santiesteban, first secretary of the Party in the province, learned about the proposal to limit the movement in several blocks of the Santa Rita community due to the complex epidemiological situation that it presents today.
Regarding the behavior of the Sars-CoV-2 in the main municipality, it was interested in the control actions in the Lenin-Albaisa, Agramonte-Simoni and Garrido-La Caridad popular councils, as they are the ones that have contributed the most positive cases in the last fifteen days.
On the other hand, the party leader insisted on the need to direct sanitation tasks towards the areas where the Giant African Snail is expanding today, since from January to June more than 22 thousand specimens have been identified among adults, juveniles and eggs.
On the Camagüeyana Night this Saturday, he pointed out the need to guarantee the lighting of all areas, the setting up of a point for the Triángulo Tres Company, the expansion of sites for the sale of beers, as well as diversifying the commercial and gastronomic offers establishing greater alliances with the self-employed. (Yadira Nuñez Figueredo / Radio Cadena Agramonte)
---
---
Comments
---
Your email will not be published *