Florida Popular Council ratifies commitment to the continuity of the Revolution
---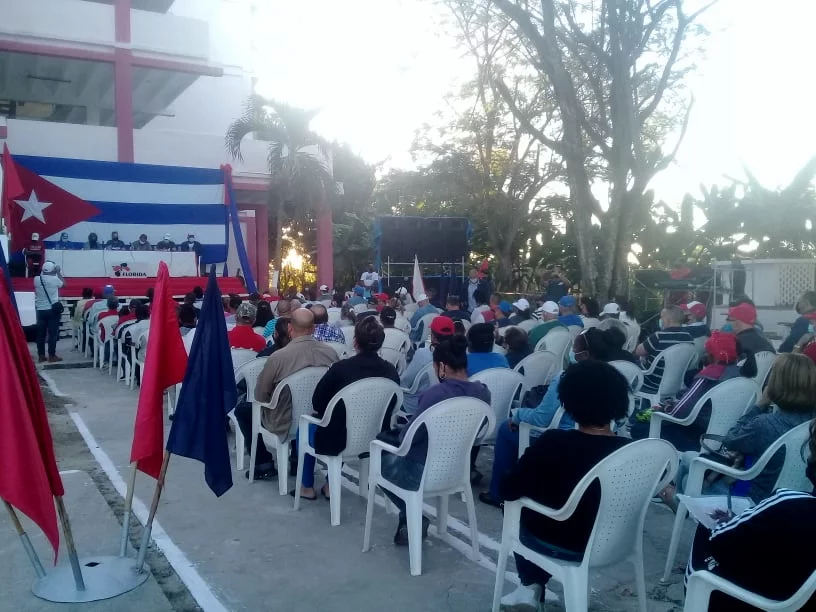 Florida, Camagüey, Nov 29 - With the premise that Popular Power and community work mean that the people get involved in solving problems and actively participate in the transformation of the community, Integrated Community Work We Are Continuity was held this Sunday. from constituency 29 of the Argentina Popular Council, in the Camagüey municipality of Florida.
After listening to the report presented by the delegate of the area and the interventions of the agencies and administrative entities responsible for the pending proposals, the provincial vice governor, Carmen Hernández Requejo, also called for the development of projects with children, young people and the elderly who contribute to the spiritual enrichment, the rescue of traditions and the formation of values ​​to achieve the necessary social impact, coupled with the improvement of material conditions.
Hernández Requejo emphasized the importance of establishing priorities according to the availability of resources to guarantee support and compromise the solution of the issues that most affect the neighbors, since it is not about passing everything for the next year's economy plan and postpone it in time, but to execute what is inscribed in that planning on the scheduled date.
During the meeting, they insisted on the need to solve as far as possible with their own resources, such as laying dirt floors with extenders, using mud to waterproof multi-family buildings and taking advantage of plastic connections to substitute alternative hydrosanitary networks. with which progress is made in Florida.
In this sense, the president of the Municipal Assembly of People's Power, Beatriz Rodríguez Fernández, called for the work of the local production group of construction materials to be energized to respond to complaints from the population, while congratulating the working group. community by the prominence of its constituents and the willingness to support the different tasks with enthusiasm and their own efforts.
In a special way, the recognition of the Agustín Farabundo Martí Junior High School, declared as the most important cultural center of the community, stood out. In the voices of the voters of the 29th constituency of the Argentina Popular Council, in Florida, the commitment to the continuity of the Revolution and the people's trust in its main leaders multiplied. (Gelsy Rodríguez Rivero / Radio Cadena Agramonte)
---
---
Comments
---
Your email will not be published *