From social networks, interactive online event #CamagüeyPorLaSalud
---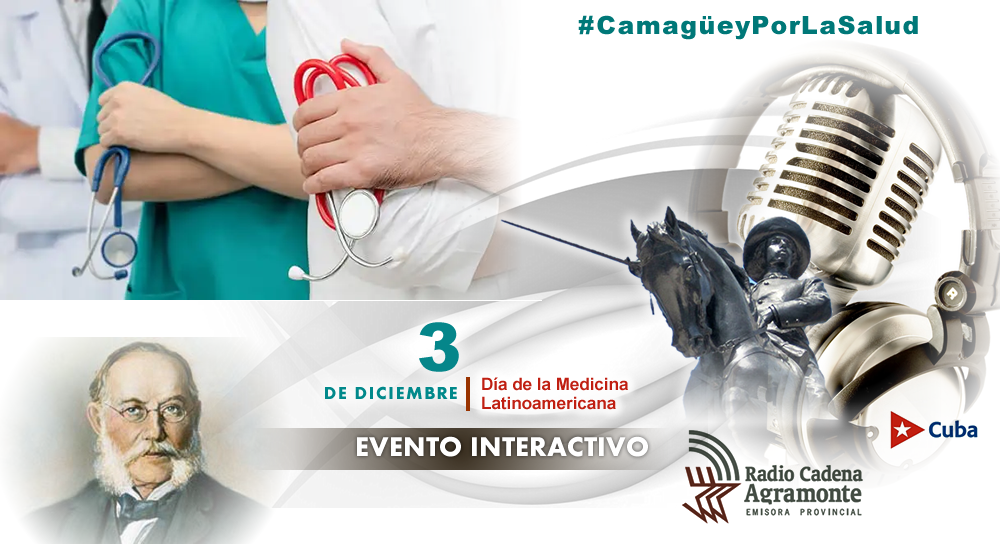 Camagüey, Nov 30 - On the eve of celebrating the Day of Latin American Medicine and with the purpose of dignifying the work of our heroes in white coats, the Provincial Directorate of Health, the University of Medical Sciences and the radio station Radio Cadena Agramonte call to participate in the Interactive Online Event called "Camagüey for Health" ( #CamagueyPorLaSalud ).
Through the institutional profiles on Facebook of these institutions, Internet users will be able to interact in real time with guests and panelists on December 2, between 2:00 pm and 4:00 pm, Cuban time.
That day, there will be the participation of health personalities in the territory, among them, renowned professors, outstanding Researchers and Innovators. Also present will be professionals from the Henry Reeve Brigade who faced the Pandemic in other countries.
Several Doctors and Nurses of the Family who have dignified primary health care with their work, as well as officials of the system in the province will give their testimonies.
On behalf of the students, the president of the University Student Federation (FEU) of the Medical University will appear, as well as other specialists and outstanding workers in the management of healthcare processes.
With the satisfaction of the duty fulfilled, the health professionals in the province celebrate together with the people the Latin American Medicine Day, a day that takes place every December 3 in tribute to the Cuban scientist Carlos J. Finlay, born in Camagüey in 1833, and discoverer of the transmitting agent of yellow fever. (Digital Writing Radio Cadena Agramonte)
---
---
Comments
---
Your email will not be published *