By Gelsy Rodríguez Rivero / Radio Cadena Agramonte.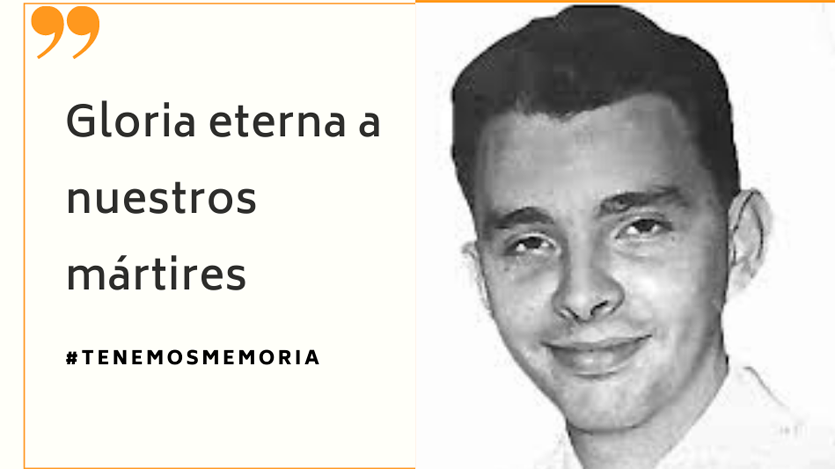 At the age of 22, Frank organized the uprising in Santiago de Cuba. At such a young age, but with such immense love for the country, he lacked experience but there was plenty of courage and a revolutionary spirit to launch himself into the fight for independence.
The heroic city knew it well that Friday in 1956 when the young people of the July 26 Movement, led by their Chief of Action and Sabotage, stormed the old National and Maritime Police stations to support the landing of the Granma yacht.
There was no other possible way than to take up arms to overthrow the Batista tyranny, and although the unforeseen delay due to the fall of a combatant into the sea prevented the uprising from coinciding with the arrival of the expeditionaries, it did demonstrate that the flame of freedom.
For that ideal, Pepito Tey, Tony Alomá and Otto Parellada gave their lives that morning of November 30, the boys who until their last breath defended the cause in which they believed.
That dawn in Santiago was a clarion call, a call to combat, a visionary statement that for Cuba, and with it, there was no turning back.
Perhaps it is not by chance then that Frank bears the surname of Country. On the day of the uprising it was released in olive green and the whole East saw the color of uniformed hope. He wore a red and black bracelet on his shoulder and a heart of a man-country on his chest.
Not only his organizational skills and his skills as a military strategist were tested, but also his trust and loyalty to Fidel, who had unconditional and essential support in him to fulfill the promise of being free or martyrs.
The young people who starred in the actions of November 30, 1956 were that fire-light that always accompanied the rebels until their final triumph. Lit was the flame of the Revolution. (Photo: Archive / Editing of the newspaper Invasor)
---
---
Comments
---
Your email will not be published *