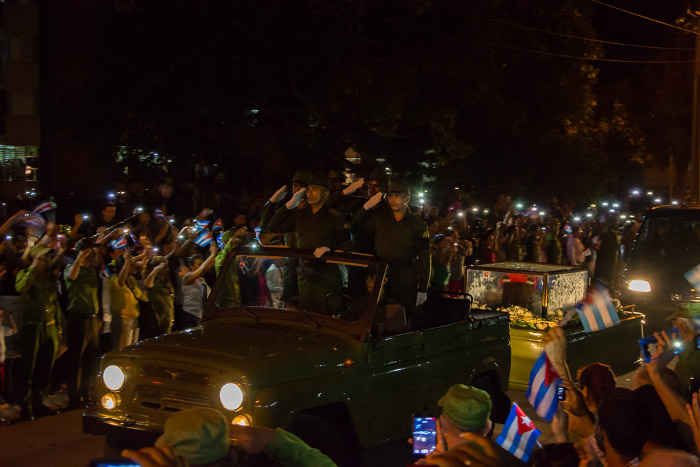 Camagüey believed to see Fidel for the last time on the late rainy night of that December 1, 2016, when pain appeared in the eyes of thousands of people who, they thought, said goodbye to the Commander, and thanked him for so much.
The consternation for a physical, material fact, typical of life on Earth, occupied the souls of hundreds and hundreds who in streets, highways and avenues greeted the Major Chief of the Cuban Revolution, and accompanied him on his brief stop so that, the next day, he will continue to the East.
However, that moment in the country's history marked the exact point at which the ideas of a man stopped inhabiting it to multiply into millions, in the daily work of a nation that did not let its Historical Leader die and that before his remains ratified : I am Fidel.
Five years have passed since that farewell that opened the doors for the prophet of dawn to immortality, because "death is not true when the work of life has been well accomplished", as the Master who guided all a generation to move the foundations of a country to build it, with justice and freedom, since January 1, 1959.
December opens for the people of Camagüey with the indelible images of that 2016 when, before the immensity of a man who makes history, we swear eternal loyalty to him to overcome any obstacle, just as only he knew and knows how to guide us. (Juan Mendoza Medina / Radio Cadena Agramonte) (Photo taken from Adelante newspaper )
---
---
Comments
---
Your email will not be published *