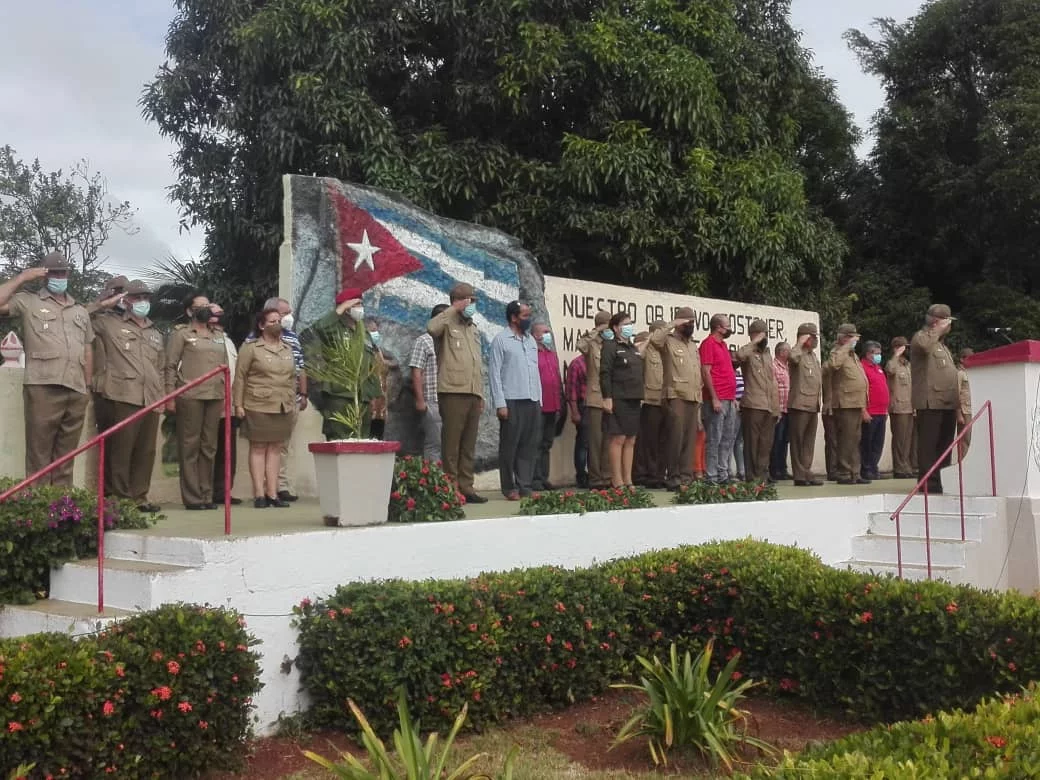 Camaguey, Dec 2 - On the 65th anniversary of the arriving of the Granma hatch and the creation of the Revolutionary Armed Forces (FAR), in the Camagüey Military Region a group of officers received promotion to the next higher rank, due to the merits accumulated in the fulfillment of their attributions.
With the conviction of firmly fulfilling new tasks of the Revolution, 16 members of the FAR received, indistinctly, the degrees of Major, Captain, First Lieutenant, Lieutenant and Second Non-commissioned Officer.
On behalf of the promoted officers, Major Alexey Ramos Muñoz ratified the pride of being a Cuban combatant and the unwavering loyalty to the Homeland, like that generation that came in the Granma six and a half decades ago.
During the political act and promotion ceremony, the Provincial Committee of the Communist Party of Cuba, the Provincial Government of People's Power and the delegation of the Ministry of the Interior recognized the Military Region for its contribution in the defense and military preparation tasks of new officers.
During the day, it also transcended the delivery of the 50th anniversary Commemorative Seal of the National Union of Civil Defense Workers; at the same time that several institutions and organizations received the 65th Anniversary Commemorative Seal of the FAR.
When pronouncing the central words of the ceremony, Colonel Rubén Pérez Almaguer, chief of the General Staff of the Camagüey Military Region, highlighted the firmness of the FAR together with the people facing subversive actions and writing glorious pages in aid to dozens of sister countries.
In his speech, Pérez Almaguer expressed the satisfaction of being able to promote new officers and reminded them that the combatants of the Revolutionary Armed Forces assume the stimuli as a new breath for combat from which they will only emerge victorious. (Text and photos: Yadira Núñez Figueredo / Radio Cadena Agramonte)
---
---
Comments
---
Your email will not be published *