By Maykel Torres La Rosa / Radio Cadena Agramonte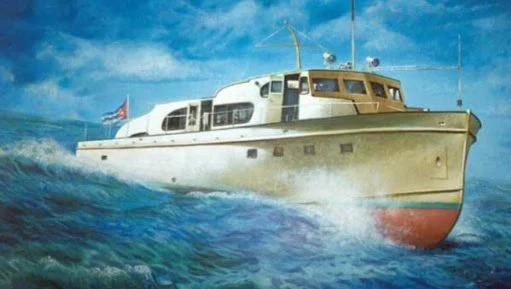 The Granma yatch arrived in Cuban lands on December 2, 1956, after an eight-day journey from Tuxpan, Mexico, 82 men came aboard the boat, led by Fidel Castro. The disembarkation was very difficult, they reached a swampy place, in Playa Las Coloradas, northwest of Cabo Cruz, the expedition members buried themselves in the mud, they stumbled over the roots of the mangroves, but nothing stopped them, they carried an ideal in their hearts , the freedom of Cuba.
From that moment began the guerrilla war in the Sierra Maestra to overthrow the tyranny of Fulgencio Batista.
On December 5, three days after arriving on the eastern Cuban coast, they had their baptism of fire in the place known as Alegría de Pío, the army of the tyranny was able to contact the rebel force due to the complaint of an individual from the place that hours before had served as a pilot and knew its location.
There in that historic place, before the combatants' request to surrender, a war cry raised today by the people of this island of the Mambisa line arose: No one surrenders here c…!
On January 8, 1959, our top leader Fidel Castro said: "With the landing, the insurrection that has just won and opened the way for the Revolution began, luckily for Cuba."
Cuba commemorates the 65th anniversary of the landing of the expedition members of the yacht Granma, with the commitment to maintain the legacy of those heroes and defend the sovereignty of the Homeland in the face of the scale of aggression that the US government is intensifying today. (Photos: Archive)
---
---
Comments
---
Your email will not be published *