By Dayessi García Sosa / Radio Cadena Agramonte.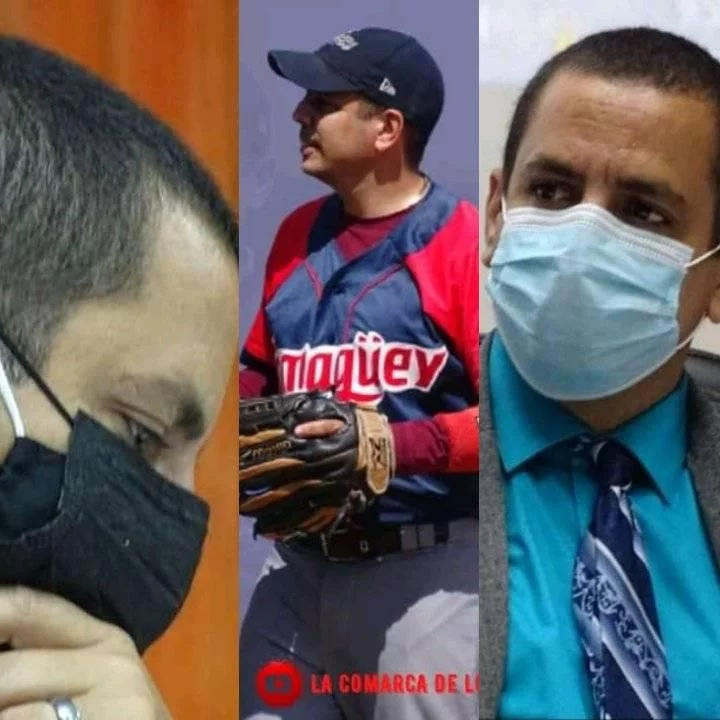 The great passions always accompany him, his life is marked by fervent illusions, challenges and dedication, where each morning means a new beginning.
First heartbeat ...
On June 2, 1977, life rewarded a family from Camagüey with the arrival of Ángel Esteban Miranda Fragoso, a human being full of virtues and a lot of love, but above all, full of dreams.
"I never asked my father to put me in a sports initiation school but he did ask him to take me to see ball games and buy sports equipment, I wanted to play but something in me told me that this was not my path However, being a doctor was, I saw it as a real possibility because I had the example of my father and my sister, examples that motivated and inspired me and I saw the people around me as recognized and stimulated and I said I want that to happen with me too, says the well-known and beloved Miranda.
Specialties such as endocrinology and pediatrics were left behind when realizing that he preferred healthy children, that he would bet on restoring hope as a good cobbler.
"In the fourth month of being in the specialty of Cardiology I felt a bit depressed with the level of knowledge, with the volume of topics; It was a defining moment because maybe I hit rock bottom, but I made up my mind and said that I was not going to give up, that I was going to move on and that's how it was, when I finished that first year, then I realized that I had chosen the correct specialty, that cardiology had come into my life to stay and here we are, this special doctor proudly assures us. "
Titles such as First Degree Specialist in Comprehensive General Medicine (MGI) and Cardiology, Assistant Professor, Master in Medical Emergencies and having the "Golden Chalk" award, are registered in his extensive work.
Although he currently works as clinical, technical, and critical patient care deputy director of the Manuel Ascunce Domenech Provincial Hospital, the Cardiology service keeps his smile, his wisdom and his excessive loyalty in every corridor.
"When I spend many days on vacation, I feel the need to come, to take a walk because for me it represents a lot and I realized when I completed my mission in Venezuela and the next day I had to come to see my colleagues, greet them, see my corners, my places, the chairs, the walls, the patients because the place was always there, representing a part of me that will never and in no way ever separate again".
Second beat ...
The Camagüey team has represented the central root from the point of view of baseball for this multifaceted Camagüey, "I have admired many players who have nothing to do with that team, but Los Toros are such an important part of me that even the most I've always had it discreetly on an altar ", he assures," I have asked myself so many times, how will the moment be if Camagüey ever win, because in the year of my birth it was their golden stage when "Los Incapturables" and in that period my father was fulfilling an international mission in Cape Verde and he could not enjoy the victory of the team of his loves, I know that if one day they win my first thought will be for him ".
"Because it was an endless rainbow, and not even the day he moved to other skies, did he let us see the place of his pot of golden coins, of his ownerless treasures, of his half-opened trunks. Not even the day of his last heaven, did he let us see the flight of his carriage heading towards the eternal dawn". (Fragment of text dedicated to his father, renowned doctor and pediatrician at the Eduardo Agramonte Piña Pediatric Hospital).
The Cándido González Morales stadium is his refuge, it is the exact place where he is a child again, where he shares the victories and defeats with "Papi Miranda", and keeps memorable memories that since childhood already have a name.
"Luis Ulacia Álvarez for me meant practically everything in baseball, I got to draw my pullovers and wear number one, he is an idol for everything he represents and my baseball career was marked by his figure."
Third beat ...
Just a few days after the first cases of Covid 19 were diagnosed in Cuba, he received an image and the order to impregnate a text, but he never suspected that it would be the starting point to awaken a wealth of verses and inspiration.
"Skin in Quarantine" was the title of my first poem written at this stage, and although I don't think it is the one with the greatest artistic flight, it is one of the ones I love the most because it is like my first child; I had written something before but it had never been like that, then I wrote much more about the sacrifice of health personnel in the face of the pandemic, the dedication of Cuban women, love, my family, dreams, among other topics ", Ángel tells us, who has two collections of poems entitled "Lyrical by Commission" and "By Second Intention."
In the precordial region instinct, the human, the breastplate and the silk take refuge and write the greatest sensations, the deepest feelings.
"The greatest recognition of my life is my mother, I cannot put my mother's love to compete with my father's because both have been my paradigms, examples, the driving force behind who I am; my mother takes the gold medal in dedication, devotion, in the sacrifice for me as her son and that I will never forget".
"I also have many aspirations, such as narrating a ball game of my Camagüey team, although I have played with them informally, in the same way I love music because it is part of me in a very narrow way and the only way I have is by learning to play guitar, from a personal point of view having children which is one of my biggest dreams and being able to instill in them a part of this mosaic of things that I like, from a professional point of view I would like to reach 50 years of work, perfect my techniques in the Cardiology, learning to be a better doctor and I think the most important thing is to be a better human being; It is an honor for me to feel Cuban and to be able to make it known ", he declared at the end of the meeting.
With infinite pride he represents Cubanness, he believes in humility as the flag and paradigm of his life. And it is that Miranda, is that angel that lives in you, that beats in everyone.
Isabel Miranda (Specialist in Nephrology)
"My brother is my pride, my example and although I am older than him I admire him, I consult him, he is the other part of my life, he is a great complement, he is the guide to follow and with the family he is very loving and the little ones they want to follow in his footsteps "
Abraham Jesús Valdés Miranda (nephew)
"My uncle is very important to me, he is an example of a son, an uncle and a doctor, there is a very nice relationship between him and me."
Laura Isabel Rodríguez Miranda (niece)
"He is a person with extraordinary qualities, an example of a doctor and a magnificent human being, he has many friends and is loved by all, he is our pride and an example to follow."
Luis Florencio Rodríguez (sports narrator)
"In a transmission in Guantánamo, a young boy appeared to us , recently graduated from Medicine who was doing his social service there, and he introduced himself saying I am from Camaguey just like you, a baseball lover; I consider him a great friend and I would like to signify how human he is ".
Luis Ulacia Álvarez (sports glory)
"A responsible person, very professional with his work, we are great friends, he has been able to encourage me as an athlete, and it is a pride that he has followed my entire career and keeps cuts and other things that I did not have; It is very nice to have people who admire and love him and if there is one person who is part of the brothers that I admire and love, it is Miranda, because he deserves all my respect".
Nazario Salazar Martínez (painter, draftsman, designer and ceramicist)
"What unites me to Ángel is the way he treated me as a doctor, a doctor friend who speaks to you directly and convinced me that I should do what he was telling me to do, he is a person with a lot of knowledge and with extraordinary security".
Marcia Fernández (patient)
"He has a lot of experience in his profession, his sense of responsibility with patients and families without exception"
Leonel Segura (athlete)
"He is our number one fan and he is never absent from the stadium and he is always with us through thick and thin, I consider him my friend and he is a very wonderful person that I have never heard him say no to anyone."
Sander Pino Buchillón (student)
"In the first place, he is my tutor and that has great significance for me, his value as a doctor and teacher comes from his charisma and the empathy he achieves with people and he is always willing to help, he cares about the training of new professionals and is capable of helping you understand the most complex processes because it is a paradigm due to its scientific and human level".
José Manuel Cortina (pitching coach)
"He always has a smile to offer, very familiar, he loves his profession passionately just like baseball, I am very honored to meet him because he is a very eloquent human being."
---
---
Comments
---
Your email will not be published *