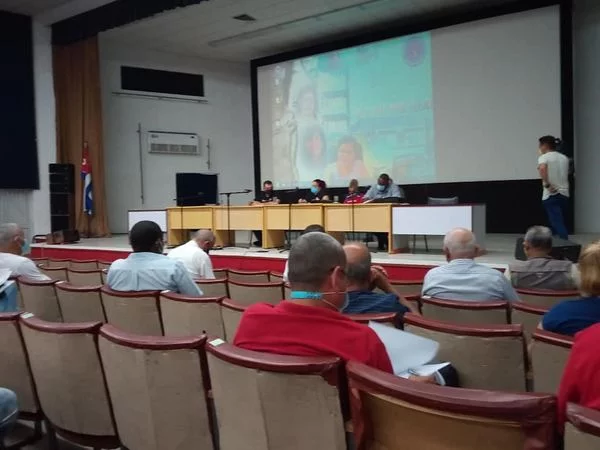 Camagüey, Dec 3 - Compliance with sanitary hygiene measures and individual and collective responsibility, was the call of local authorities in the Temporary Work Group corresponding to this Friday.
Iluminada Menéndez Placeres, municipal director of health in the main territory, reported that isolation centers are being set up to guarantee the entry of one hundred percent of suspected COVID-19 cases.
Likewise, he referred to the importance of an adequate check-up in the control of the diagnosis in each municipality, an action that makes it possible to make effective decisions in the shortest possible time to reduce the chain of transmission.
At the meeting it was announced that the active research only exceeds 90 percent, which is why it is necessary to increase visits to homes and cooperation by the community in immediately attending the nearest health area before any symptoms.
In addition, details of sectors such as commerce and gastronomy were checked to ensure the Camaguey Night next Saturday, as part of the activities for the upcoming anniversary of the triumph of the Cuban Revolution.
Aracely Cardoso Hernández, general director of the Business Group of Commerce, announced the reopening of the Lago de los Sueños recreational complex for this December 4 in the afternoon, which will have varied gastronomic and recreational offers.
Greater action in the collection of passengers at the boarding points and stops in the city, increasing productions and achieving local self-sufficiency were topics widely debated in this working session. (Zenia Donet García / Radio Cadena Agramonte)
---
---
Comments
---
Your email will not be published *