Tribute to Fidel Castro in Santiago de Cuba
---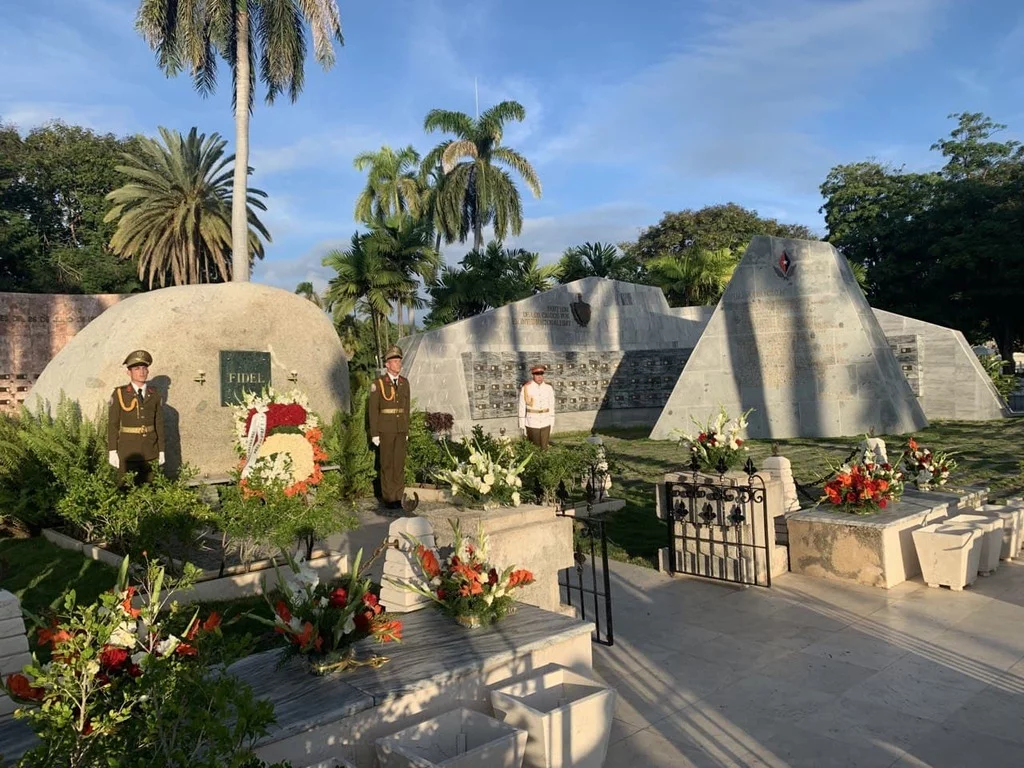 Santiago de Cuba, Dec 4 - Tribute by the authorities, popular pilgrimage and a political-cultural evening are among the tributes today to Commander-in-Chief Fidel Castro, five years after the deposit of his ashes in the Santa Ifigenia cemetery, in this city.
At seven hours this Saturday, leaders of the Party, Government and political, social and mass organizations deposited loose flowers in front of the monolith that protects his remains, in remembrance of the historical leader of the Cuban Revolution.
Meanwhile, the Plaza de la Revolución Antonio Maceo will host thousands of residents who will reissue the last route of the funeral procession on December 4, 2016, when Santiago de Cuba fired Fidel on the way to immortality.
Neighbors of Avenida Patria and neighboring places will return, like that Sunday five years ago, to look out on the balconies and concentrate on the sidewalks to commemorate the last goodbye to the man who placed the Cuba on the world political map and dignified to the life of Cubans.
Until the afternoon the indomitable cemetery will receive people from different geographies who will arrive to pay posthumous tribute to the Commander in Chief of a thousand battles, all alongside and for the good of his people.
In the main hall of the Heredia Theater, founded by him three decades ago, artists of various generations will honor Fidel Castro through one of the most important achievements of the Revolution: culture.
Since November 25, actions have been carried out in Cuba in remembrance of the guide of the last stage of national liberation and he returned to the island the independence seized with the establishment of the Republic in 1902. (Text and photos: ACN)
---
---
Comments
---
Your email will not be published *