University of Camagüey holds important results in its scientific work
---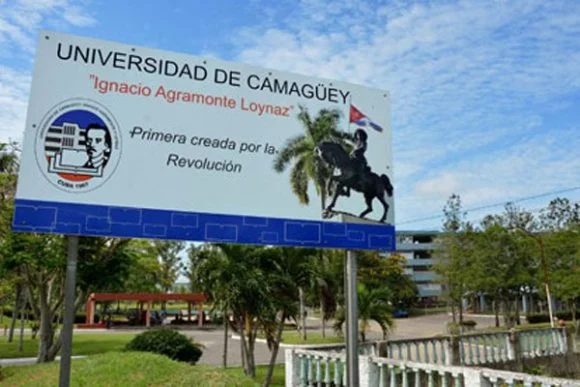 Camagüey, Dec 4 - With 14 lines of research, eight innovation programs and more than 100 permanent projects, covering all branches of knowledge, the University of Camagüey Ignacio Agramonte Loynaz exhibits important results in its scientific work.
Santiago Lajes Choy, rector of the University, meant that with the application of artificial intelligence, the academics of the center have made valuable contributions to food sovereignty, the sustainable development of tourism, industrial management and diversification, construction housing and energy efficiency.
Regarding the main results in recent years, Lajes Choy highlighted the research in the field of public health, based on the performance of mathematical modeling to face COVID-19, as well as collaboration with the Immunoassay Center for the development of a technology that allows to intensify the production of the monoclonal antibody Nimotuzumab.
In the energy field, he also pointed out that on the basis of artificial intelligence, the University of Camagüey has worked on the management of resources for the optimization of maintenance systems for diagnosis both in transmission lines and in power transformers, in addition to the design and assembly of electronic circuits for LED lamps to replace imports.
Important, he said, have been the results in food production, from the application of ingenious techniques that have perfected shrimp farming and the introduction of a technological package of pre and probiotics that are applied in different shrimp farms in the country to eliminate diseases that affect and reduce the survival of larvae. (Yadira Núñez Figueredo / Radio Cadena Agramonte) (Photo: File)
---
---
Comments
---
Your email will not be published *